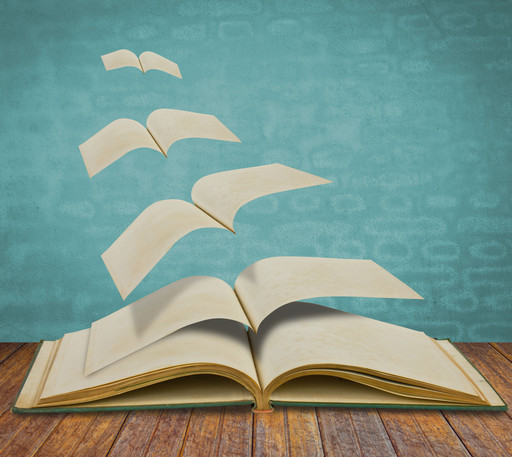 Sherwood Park, AB. — Students at Rudolph Hennig Junior High School were treated to a morning of reading and storytelling with the help of a special guest. Earlier today, award-winning Canadian author Eric Walters stopped by the school to speak with students about the importance of literacy.
Over his long career, Walters has worn many hats—elementary school teacher, motivational speaker and social worker to name just a few. Without a doubt, Walters' widest reaching achievement stems from his work as a writer and novelist for children and young adults. The release of his latest book entitled, Elephant Secret, marks his 100th publication to date. With such a long and storied career, many of Walters' fans are now second generation. Parents and teachers who read Eric's books as young people are now able to share them with their own children and students, making this visit a treat for everyone involved.
"We're so excited to have authors like Eric come and speak at our schools," says Janice Sundar, a literary consultant at EIPS. "It means so much to students to come face to face with the author of a book they've seen and know about. By connecting books with in-person experiences, our hope is it will help engage students and get them excited about reading."
When speaking with students, Walters uses a blend of drama, storytelling and student participation to get even the most reluctant readers excited about the prospect of reaching for their next book. It's a formula that works well. "When students see writers as real people, it moves them to become better readers." says Walters. "Watching their enthusiasm, and the enthusiasm of the staff too, it's simply amazing."
Over the last 25 years, Walters estimates that he's visited with more than 1.8 million students around the world, and the enthusiasm he's met with never gets old. He's seen it in Germany, in Kenya, in Japan and this morning he saw it in the eyes of the Rudolph Hennig Junior High students, who will be going home today eager to begin their next literary adventure.
Eric Walters is an author and motivational speaker who has written 100 books for children and young adults. His novels have earned more than 100 awards, including the Ontario Library Association's Silver Birch Fiction and Red Maple Fiction awards. He's also a recipient of the Order of Canada and co-founder of Creationofhope.com, an orphanage in Kenya.
Rudolph Hennig Junior High serves approximately 480 students in grades 7 to 9 and is one of 43 schools within Elk Island Public Schools. More information about the school is available at www.rudolphhennig.ca.
–30–
For more information contact:
Janice Sundar, secondary literacy consultant, EIPS 780-938-7713
Laura McNabb, director, Communication Services, EIPS 780-417-8204 cell 780-405-4902