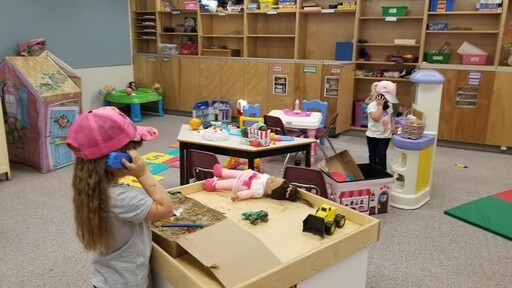 Sherwood Park, AB.—Andrew School is gauging community interest in a new program that will offer a childcare option for kindergarten-aged children, as well as an opportunity to enhance early learning.
Kindercare will be offered to kindergarten-aged children on non-kindergarten days throughout the school year and will be operated alongside Andrew School's licensed pre-school program. Instructors will enhance the instruction offered during kindergarten through a focus on learning through play. Programming will include letter and number recognition, language and literacy, math facts and numeracy, arts and crafts, and physical literacy.
The Kindercare program costs $300, including busing. Because it's a licensed childcare program, parents may be eligible for the Province of Alberta's childcare subsidy.
The program is offered contingent on sufficient interest and will only proceed if there are enough children enrolled. Registration deadline is July 31, 2020.
For more information or to register, families can emailthe school or call 780-365-3501.
Elk Island Public Schools is one of Alberta's largest school divisions, serving approximately 17,150 students in 43 schools. We are proud to be an integral part of our communities, including Sherwood Park, Fort Saskatchewan, Vegreville, Strathcona and Lamont counties and the western portion of the County of Minburn.
–30–
FOR MORE INFORMATION CONTACT:
Laura McNabb, Director, Communication Services, EIPS 780-417-8204 cell 780-405-4902