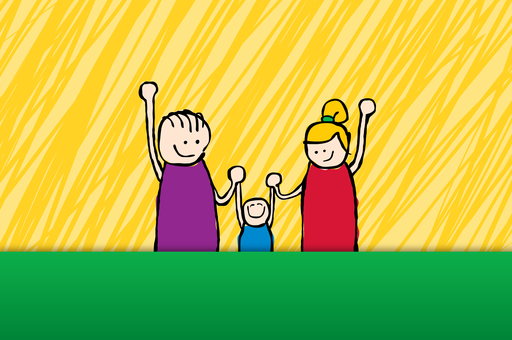 Sherwood Park, AB. — The Elk Island Public Schools (EIPS) Board of Trustees has approved changes to the Division's kindergarten programming. Starting in the 2018-19 school year, all EIPS schools will offer one kindergarten option, alternating full-day programming. The change is based on a funding shortfall for its kindergarten noon-hour transportation service.
In previous years, all families of children attending half-day kindergarten were charged a transportation fee for noon-hour bus service as it was not funded by Alberta Education. The fee covered a portion of the cost for the service and the remainder was subsidized internally through the Division's Student Transportation budget.
Under Bill 1: An Act to Reduce School Fees, the Division is no longer able to charge that fee to families who live greater than 2.39 kilometres from their designated school. The additional expense that change represents makes it unsustainable for EIPS to continue to offer its kindergarten noon-hour bus service. As a result, all kindergarten programming is changing to the alternating full-day model.

"Our first priority is to ensure we're able to provide the best possible education for all children in our Division," says Trina Boymook, the Board Chair of EIPS. "Having to draw additional dollars from the Division's budget to cover noon-hour transportation would mean there would be less money available for educational programming. By introducing alternating full-day kindergarten, we can continue to promote growth and success for all children by keeping dollars where they belong—in the classroom."
Currently, EIPS offers kindergarten at all 25 of its elementary schools. Programming varies from half-day every day, alternating full-day and at one school, full-day every day. More than half of EIPS' kindergarten children currently attend the alternating full-day program. For 2018-19, all kindergarten children will attend two full-days a week—and occasionally, three days a week so that EIPS meets the required 475 instructional hours. Throughout EIPS, principals, teachers and early childhood education specialists will work together to ensure kindergarten learners are provided with high-quality learning environments focused on purposeful, play-based programming and are ready for the transition to Grade 1. The complete program schedule will be finalized in January, prior to registration.
Kindergarten registration opens for the 2018-19 school year on Jan. 15, 2018. To help families prepare, EIPS has put together an online toolkit to make the transition as smooth as possible. The kit includes information on registration, important dates, programming, what to expect, eligibility, how to find your designated school, transportation and more. Find it by visiting http://www.eips.ca/programs-services/kindergarten.
EIPS is one of Alberta's largest school divisions, serving approximately 17,150 students in 42 schools. We are proud to be an integral part of our communities, including Sherwood Park, Fort Saskatchewan, Vegreville, Strathcona and Lamont counties, and the western portion of the County of Minburn.
–30–
For more information contact:
Laura McNabb, director, Communication Services, EIPS 780-417-8204 cell 780-405-4902