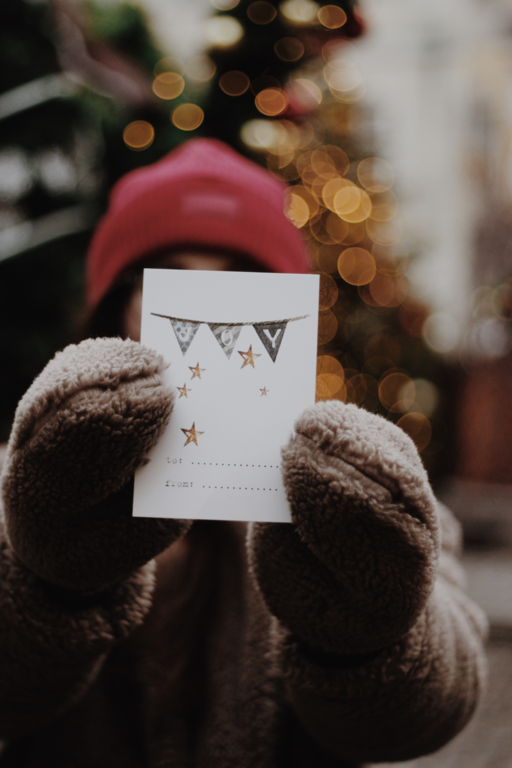 Sherwood Park, AB. — Seniors are among those who are most vulnerable to the effects of COVID-19, and as a result, many seniors' residences are under strict lockdown this Christmas season. With family and friends unable to visit, the students of École Campbelltown stepped in to write heartfelt Christmas cards for some of these residents to ensure the seniors knew, no matter what their situation, they are not truly alone this holiday season. 
The idea for this card-writing initiative came from Olivia Vincent, a Grade 12 student at Maurice Lavallée, one of Edmonton's francophone high schools. Vincent realized just how many seniors would be spending Christmas alone this year, and knew she had to do something about it. She reached out to the administration of École Campbelltown to ask for help writing cards for three seniors' residences in Edmonton with large French-speaking populations: Manoir Saint-Thomas in Bonnie Doon, Manoir Saint-Joachim in downtown Edmonton and Shepherd's Care in Millwoods. The students and staff were more than happy to lend their support and help spread some holiday joy during this potentially lonely time. 
"We can learn a lot from the youth of today—they're very empathetic and have great ideas," says Greg Probert, the Principal of École Campbelltown. "As educators, we need to support them in their ventures. As a staff, we've chosen to think more like kids this Christmas by making sure they can still have some joy this holiday season, including theme weeks and caroling throughout the month of December."  
Even though the students of École Campbelltown haven't met their Christmas pen-pals before, that didn't stop them from pouring their hearts into their messages. Some students sent holiday greetings, others wrote stories and some put their creative talents to work, making artwork for the cards. Altogether, students composed about 150 cards and delivered them to Vincent, who will make sure they get into the right hands before Christmas. 
"I really enjoyed writing a story for my Christmas card," says Veronica, a Grade 3 student, at École Campbelltown. "It makes me happy to do nice things for other people, and I think they'll appreciate it. I'm able to call my grandparents every day, but many seniors are alone during the holidays."
École Campbelltown serves approximately 405 students in kindergarten to Grade 6 offering a French Immersion program, and is one of 43 schools within Elk Island Public Schools. More information about the school is available at www.campbelltown.ca.
–30–
For more information contact:
Laura McNabb, Director, Communication Services, EIPS 780-417-8204 cell 780-405-4902