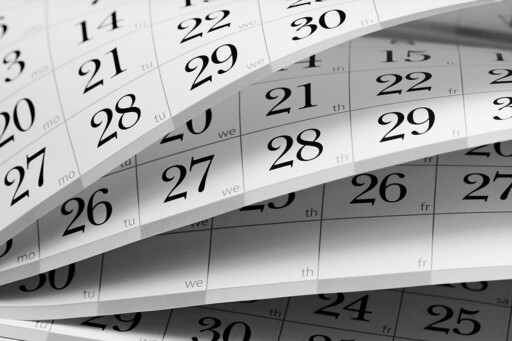 Sherwood Park, AB. — The EIPS 2022-23 Division calendar is now available. The calendar includes important dates during the 2022-23 school year, including school-closure dates; holidays; dates for the November, Christmas, spring and summer breaks; the first and last day of classes; professional learning days; and early dismissal dates.
Highlights from the 2022-23 Division calendar include:
August 30: first day of classes
November 7-11: November break
December 21 to January 3: Christmas break
January 31: second semester begins
February 9-10: Teachers' Convention
March 24-31: spring break
June 27: last day of classes
June 28: last operational day before the summer break
In addition to the 2022-23 Division calendar, the 2022-23 Kindergarten Calendar is also available at eips.ca. For easy reference, EIPS families can sync the Division calendar to their personal calendar. Simply go to eips.ca/calendar and click on "subscribe to calendar."
RELATED INFORMATION:
EIPS Division Calendar 2022-23
EIPS Kindergarten Calendar 2022-23
EIPS Division Calendar 2021-22 
EIPS Kindergarten Calendar 2021-22
EIPS is one of Alberta's largest school divisions, serving approximately 17,125 students in 43 schools. We are proud to be an integral part of our communities, including Sherwood Park, Fort Saskatchewan, Vegreville, Strathcona and Lamont counties, and the western portion of the County of Minburn.
–30–
For more information contact:
Laura McNabb, Director, Communication Services, EIPS 780-417-8204 cell 780-405-4902