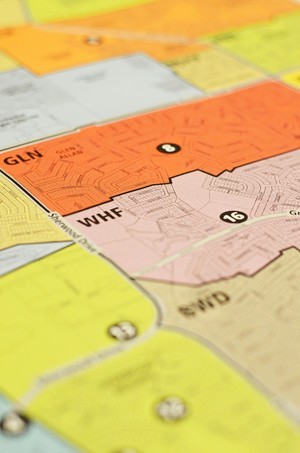 Sherwood Park, AB. — Elk Island Public Schools (EIPS) is pleased to announce the name of its new K-6 school in Sherwood Park: Davidson Creek Elementary. The Board of Trustees approved the name at a public Board meeting on Aug. 24, 2017.
In April, the Division gathered input from the community on possible names they would like considered for the new school. Using those suggestions, the Division then shortlisted three possible names and again went out to the community. The overwhelming favourite? Davidson Creek Elementary.
"Given the public input, and the fact the school is located in the Davidson Creek neighbourhood, the board felt Davidson Creek Elementary was by far the most fitting name," says Trina Boymook, the board chair of EIPS. "It gives the school a community identity and is immediately recognizable for students, families and residents."
All names submitted were reviewed by a naming committee—made up of senior administrators, the incoming principal and community members. The committee considered each name suggestion and any accompanying feedback before making a final recommendation to the Board of Trustees.
"We want to thank everyone who provided valuable suggestions and feedback on the name for our new school," says Boymook. "It will be a community school that will provide opportunities for students to discover, explore and apply new knowledge for lifelong learning."
Davidson Creek Elementary is slated to open in fall 2018.
Related Information:
Information about Davidson Creek Elementary
Attendance boundaries for the northeast quadrant of Sherwood Park
EIPS is one of Alberta's largest school divisions, serving approximately 17,100 students in 42 schools. We are proud to be an integral part of our communities, including Sherwood Park, Fort Saskatchewan, Vegreville, Strathcona and Lamont counties, and the western portion of the County of Minburn.
–30–
For more information contact:
Laura McNabb, director, Communication Services, EIPS 780-417-8204 cell 780-405-4902