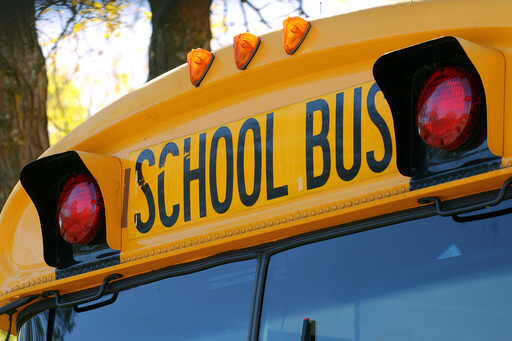 Sherwood Park, AB. — Today at a regularly scheduled Board meeting, Elk Island Public Schools (EIPS) trustees approved the new Student Transportation fee structure for the 2020-21 school year. Set to take effect in September 2020, the new structure reflects recent changes made to Alberta Education's School Transportation Regulation AR 96/2019, which is guided by the Education Act.
EIPS families who use student transportation services will see the following fee changes:
The introduction of a two‐tiered fee structure—both eligible and ineligible riders will pay a fee for busing services. For some, fees will increase, and for others, fees will decrease.
The elimination of the Student Transportation family rate.
The elimination of an exemption for ineligible riders who cross or walk along a road with speeds limits of 60 kilometres per hour, or higher, without a sidewalk or standard traffic light protection (see Policy 17: Student Transportation Services, section 1.5).
Overall, the approved new fee structure is more equitable for users and allows EIPS Student Transportation to continue to deliver its current service levels, maintain safe and efficient transportation, and prevents any unnecessary cuts to classrooms (see the full report, "2020-21 Student Transportation Fee Structure"). The Division will finalize its 2020-21 Student Transportation fees after the government announces its provincial budget for 2020—expected later this month.
EIPS is one of Alberta's largest school divisions, serving approximately 17,400 students in 43 schools. We are proud to be an integral part of our communities, including Sherwood Park, Fort Saskatchewan, Vegreville, Strathcona and Lamont counties and the western portion of the County of Minburn.
RELATED INFORMATION
2019-20 Student Transportation Fee Schedule
2020-21 Student Transportation Fee Schedule Report
–30–
For more information contact:
Laura McNabb, Director, Communication Services, EIPS 780-417-8204 cell 780-405-4902