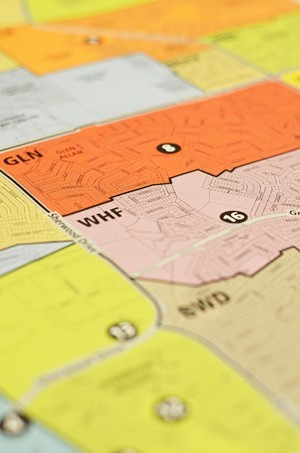 Sherwood Park, AB. — At the regularly scheduled December 20 Board meeting, the Elk Island Public Schools (EIPS) Board of Trustees approved the renaming process for the Wye Elementary replacement school—relocating to the Heritage Hills area of Sherwood Park and slated to open in 2020.
The decision to rename the school is based on results from a recent survey the Division conducted—between October 18 and November 13. In total, 286 people responded to the survey. Sixty-seven per cent were in favour of renaming the replacement school.
In early 2019, the Division will develop a shortlist of possible names and conduct a second survey to seek the community's input on that list. After the survey closes, EIPS administration will review the feedback and recommend a final name to the Board of Trustees for approval.
"Given the public input, and the fact the school is relocating, the Board felt a new name will give the replacement school a true community identity—for students, families and residents," says Trina Boymook, the Board Chair of EIPS. "Once complete, the replacement school will be a modern facility that will go a long way in addressing the needs of our elementary students. It will provide opportunities for them to discover, explore and apply new knowledge for lifelong learning."
Elk Island Public Schools is one of Alberta's largest school divisions, serving approximately 17,150 students in 43 schools. We are proud to be an integral part of our communities, including Sherwood Park, Fort Saskatchewan, Vegreville, Strathcona and Lamont counties and the western portion of the County of Minburn.
–30–
For more information contact:
Laura McNabb, Director, Communication Services, EIPS 780-417-8204 cell 780-405-4902