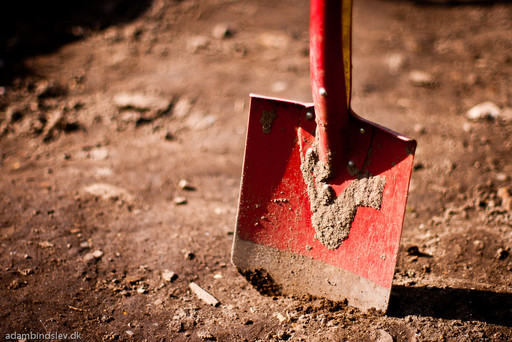 Sherwood Park, AB. — Elected officials, honoured guests, families and community members will gather on Aug. 29, 2018 as Elk Island Public Schools (EIPS) holds its groundbreaking ceremony to mark the start of construction on the new replacement school for Wye Elementary.
The ceremony will include greetings from Elder Wilson Bearhead and reflections from local dignitaries including Trina Boymook, the Board Chair of EIPS; Estefania Cortes-Vargas, the member of the Alberta Legislature for Strathcona – Sherwood Park; and Rod Frank, the mayor of Strathcona County. Also taking part are Bill Schlacht, the principal of Wye Elementary, and students from the school's ukulele ensemble, who will perform for those in attendance.
The $16-million replacement school, which will be built in the Heritage Hills area in Sherwood Park, was designed through a consultative design process and will provide an optimal learning environment for 650 students. Some of the exciting new features include state-of-the-art classrooms equipped with the latest technology, collaborative learning spaces, removable walls and solar-energy technology.
"We're so excited to start construction on the new replacement school—it's going to be an impressive facility that will provide flexible learning spaces to better meet the learning needs of our students and our community for years to come," says Boymook. "We are grateful for the ongoing support and funding from the province to help us build a replacement school that will become a standard of excellence going forward."
The Wye Elementary replacement school is slated to open in 2020.
Representatives of the media, parents and community members are invited to join Wye Elementary as they celebrate this special occasion. There will also be an opportunity to take photos and learn more about the school and the programs it offers.
Event Details:
Date:         Aug. 29, 2018
Time:         1:30 p.m. to 2:30 p.m.
Location:    280 Heritage Dr., Sherwood Park, AB.
Photo op:   Board Chair Trina Boymook, Elder Wilson Bearhead, Member Estefania Cortes-Vargas and Mayor Rod Frank will be available for photos and interviews.
NOTE: Principals have the responsibility to limit media coverage only to students approved for interviews. Reporters attending the event are requested to receive permission from a school EIPS representative before interviewing or photographing students. Thank you for your co-operation, and for joining us.
–30–
For more information contact:
Laura McNabb, Director, Communication Services, EIPS 780-417-8204 cell 780-405-4902