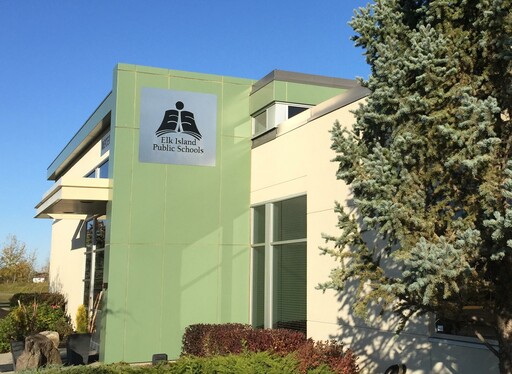 Sherwood Park, AB. — Following the submission of an official request to Education Minister Adriana LaGrange, the Division is pleased to announce it's retaining "Elk Island Public Schools" as its legal corporate identity.
The new Education Act, which came into effect on Sept. 1, 2019, requires school divisions throughout the province to remove the word "public" from their official names. For Elk Island Public Schools (EIPS), that meant changing its name to Elk Island School Division. However, within section 79 of the act, it states: "A board of trustees may, by resolution, change its corporate name to another name that is approved by the Minister." As such, at the November Board meeting, trustees passed a resolution to retain the word "Public" in its corporate name. It subsequently submitted a request to the minister for her consideration and received approval on Jan. 27, 2020.
"Retaining the word 'Public' in the name of our school division is central to our identity and the communities we serve," says Trina Boymook, the Board Chair of EIPS. "Families within the division know public schools offer inclusivity and diversity, a broad choice in programming and locally elected trustees who are accountable to the electorate. We're grateful to Minister LaGrange for approving our request and allowing us to maintain our presence in the community as a respected provider of high-quality public education."
EIPS is one of Alberta's largest school divisions, serving approximately 17,400 students in 43 schools. We are proud to be an integral part of our communities, including Sherwood Park, Fort Saskatchewan, Vegreville, Strathcona and Lamont counties, and the western portion of the County of Minburn. To learn more visit www.eips.ca.
–30–
For more information contact:
Laura McNabb, Director, Communication Services, EIPS 780-417-8204 cell 780-405-4902