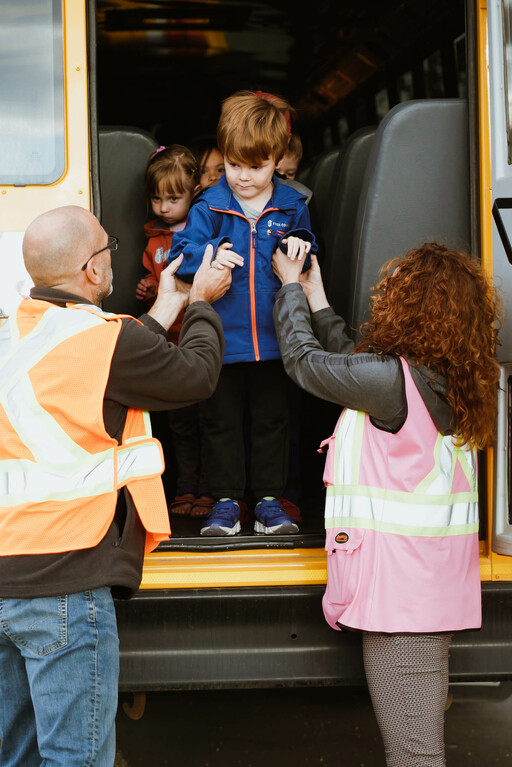 Sherwood Park, AB. — Schools across Elk Island Public Schools (EIPS) are celebrating School Bus Safety Week from October 21–25. The theme this year, "Ready to Ride," emphasizes the steps students can take to become more responsible riders.
Throughout the week, various activities are planned including information sessions, bus-safety lesson plans and bus-evacuation drills. Collectively, these efforts will help everyone within EIPS better understand their role in supporting school bus safety.
"EIPS transports more than 9,300 students on 156 buses that operate 595 routes and travel close to 18,000 kilometres every day," says Lisa Weder, the director of Student Transportation at EIPS. "Students, parents, and bus operators all need to be on the same page and following the same rules to ensure everyone arrives at school safely and on time. That's why it's so important for all students to be ready to ride."
Throughout the week, students and staff will also learn about:
safety on, and off, the bus
bus operator protocol
traffic safety tips
Student Transportation's Code of Conduct
Students in kindergarten to Grade 6 are also taking part in the Alberta Student Transportation Advisory Council's annual School Bus Safety Week Poster Contest by creating posters representing this year's theme. The winners receive a $25 gift card, a framed original of their poster, an engraved plaque and a $100 cheque for a classroom.
NOTE: Media are invited to contact Communication Services to book an interview or to attend one of EIPS' School Bus Safety Week activities.
EIPS is one of Alberta's largest school divisions, serving approximately 17,150 students in 43 schools. We are proud to be an integral part of our communities, including Sherwood Park, Fort Saskatchewan, Vegreville, Strathcona and Lamont counties, and the western portion of the County of Minburn.
–30–
For more information contact:
Laura McNabb, Director, Communication Services, EIPS 780-417-8204 cell 780-405-4902