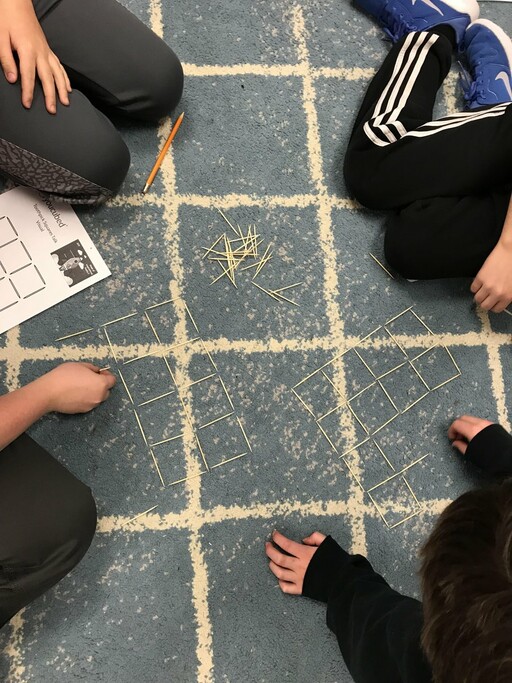 Sherwood Park, AB. — Students and staff throughout Elk Island Public Schools (EIPS) are spending the week celebrating numeracy with the Week of Inspirational Math. From March 11-15, 25 schools across the Division are hosting daily math activities, games and hands-on learning exercises to help promote an understanding and appreciation of math among students. The style of activities will vary among different grade levels—all promoting the idea becoming successful in math class is fun, engaging and achievable for everyone.
"We want students to come away from this learning celebration with the understanding everyone is a math person," says Alexandra Candler, a Numeracy Consultant at EIPS. "As long as you come in with the right attitude and make an effort to learn, anyone can be successful in math class."
The Week of Inspirational Math is an annual event inspired by the work of Jo Boaler, a Stanford University professor and expert in math education. Boaler is a champion of the growth-mindset, an integral part of the Week of Inspirational Math. Rather than focusing on whether the answer is right or wrong, the growth-mindset promotes the idea the most important part of numeracy acquisition is the ability to learn from your mistakes, push forward and challenge yourself to reach greater heights as a learner. "The best way to foster this attitude among students," says Candler, "is to create an environment where they can have fun while learning."

Families too can play a big part in helping to students develop a familiarity with math concepts at home. To help, EIPS has created a set of videos for parents to help them get started on developing math-learning routines at home. "Practicing math at home is an effective way for students to build numeracy skills and develop a familiarity with the material," she says. "That's the purpose of the videos. When the whole family participates, it reinforces the central theme of the week's celebrations: Math is for everybody."


RELATED INFORMATION:
Math Videos for Parents
EIPS is one of Alberta's largest school divisions, serving approximately 17,150 students in 43 schools. We are proud to be an integral part of our communities, including Sherwood Park, Fort Saskatchewan, Vegreville, Strathcona and Lamont counties, and the western portion of the County of Minburn.
–30–
For more information contact:
Deb Barron, Director, Curriculum and Instructional Supports, EIPS 780-417-8160
Laura McNabb, Director, Communication Services, EIPS 780-417-8204 cell 780-405-4902