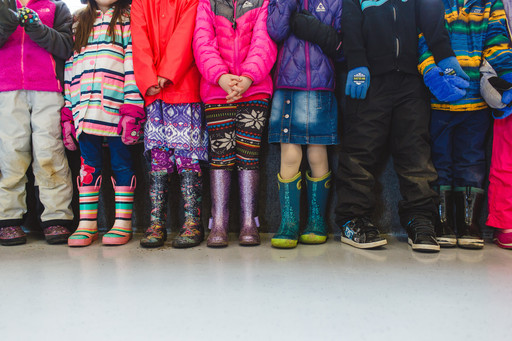 Sherwood Park, AB. — Elk Island Public Schools (EIPS) is streamlining its registration process. As of Jan. 15, 2018, students enrolling for the upcoming year, including children entering kindergarten, will register for school online. Coinciding with the new online registration, the Division is also introducing a pre-enrolment process to simplify the way it collects student information and requests to attend a non-designated school.
"We're excited to introduce the new process, which is moving everything online," says Trina Boymook, the Board Chair of EIPS. "It will simplify enrolment and improve operation efficiencies by creating a single hub for school registration and data validation."
Students new to the Division will now complete their EIPS registration online—a secure process that replaces the paper registration. Meanwhile, the pre-enrolment process allows the Division to verify all student information for every child prior to the start of the new school year. Each spring, EIPS families will receive an email from the Division asking them to confirm their child's pre-enrolment. Once logged in to PowerSchool, families can indicate the school their child plans to attend the following year; apply to attend a non-designated school, if applicable; and update any required student information—such as phone numbers, addresses and emergency contacts. If circumstances change, families also have the ability to update their child's data throughout the year. The pre-enrolment process for the 2018-19 school year takes place from March 1-15 of this year.
"By combining the collection of essential student information with the request to attend non-designated schools, the Division is able to determine in advance how many students will attend each school, plan accordingly, and allocate staff and resources that will provide the best opportunities for growth and success for every student," says Boymook. "Our goal is to eliminate lost forms, reduce the amount of paperwork for families, streamline processes and keep student information private and secure."
The pre-enrolment process eliminates the annual Boundary Excemption Request Process. Now, families who want to apply to enrol their child at a non-designated school can do so through the pre-enrolment process—acceptance is based on available space. Some EIPS schools will have closed boundaries because of high enrolment numbers and will not accept non-designated students for the 2018-19 school year. These schools will be identified prior to the pre-enrolment process.
NOTE: All requests to attend a non-designated school or out-of-boundary program must be completed during the two-week pre-enrolment process to be considered for the next school year. The only exception: Students who move into the Division from outside the geographic area, or another community within the Division, following the deadline. All families who apply to attend a non-designated school will be contacted and advised of the outcome in April.
To learn more about EIPS attendance boundaries and a student's designated school see the EIPS school boundary maps.



EIPS is one of Alberta's largest school divisions, serving approximately 17,150 students in 42 schools. We are proud to be an integral part of our communities, including Sherwood Park, Fort Saskatchewan, Vegreville, Strathcona and Lamont counties, and the western portion of the County of Minburn.
–30–
For more information contact:
Laura McNabb, director, Communication Services, EIPS 780-417-8204 cell 780-405-4902