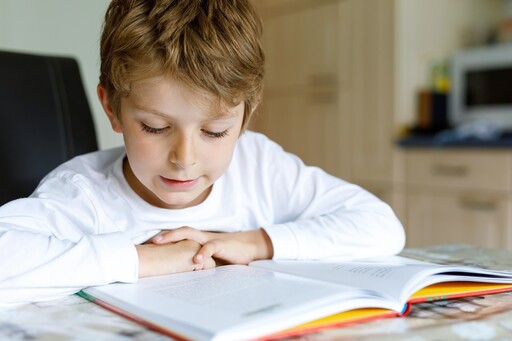 Sherwood Park, AB. — Students and staff throughout Elk Island Public Schools (EIPS) are spending the week celebrating Read In Week 2019—an annual initiative that takes place Divisionwide to promote a lifelong love of reading in students and enhance literacy awareness among students, staff, families and community members. From October 7-11, schools across the Division are hosting literacy-related activities in honour of the initiative's 30th anniversary, the theme: 30 Years of Read In: Celebrate with Stories.
"All week, students are digging into stories, learning what goes into creating them and exploring storytelling," says Tamara Martin Spady, an Elementary Literacy Consultant at EIPS. "The goal is to show students the many ways stories can teach lessons, broaden perspectives and foster empathy. That's what literacy is all about. It builds a foundation for all other skills—writing, understanding, interpreting, creating, communicating and thinking critically. So, this week, we want to engage students and get them excited about reading."
Some of the activities planned within the Division for Read In Week 2019 include school assemblies; buddy-reading opportunities; mystery readers; book giveaways; reading games; and lesson plans focused around literacy and storytelling. Additionally, several guest readers are planned for the week, including EIPS trustees and administration, local MLAs and local municipal representatives. Several EIPS schools are also planning to take part in the Global Read Aloud program, a reading program that connects more than a million students from around the world, allowing them to become part of a read-along spanning the globe.
In addition to individual activities, EIPS schools, staff, students and community members are invited to participate in Read In Week by reading themselves, to a child or someone in the community. Throughout the week, people can also share what they learn on social media using the hashtag #eipsreads.
EIPS is one of Alberta's largest school divisions, serving approximately 17,150 students in 43 schools. We are proud to be an integral part of our communities, including Sherwood Park, Fort Saskatchewan, Vegreville, Strathcona and Lamont counties, and the western portion of the County of Minburn.
–30–
For more information contact:
Laura McNabb, Director, Communication Services, EIPS 780-417-8204 cell 780-405-4902