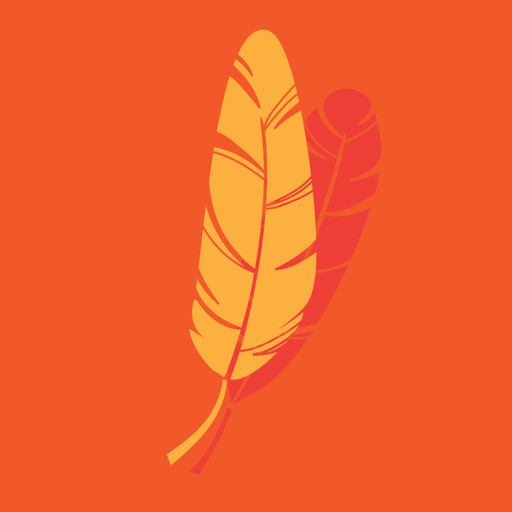 Sherwood Park, AB. — In honour of Orange Shirt Day, students and staff across the Division are wearing orange T-shirts instead of their usual attire. It's all part of a nation-wide campaign to bring awareness to the lasting impact of residential schools. Education is one important step on the road towards reconciliation, as outlined by the Truth and Reconciliation Commission's (TRC), Calls to Action, and the orange shirts represent a perfect way to start that conversation with students.
Orange Shirt Day was inspired by the experience of residential school Survivor Phyllis Webstad, who attended the St. Joseph's Mission School in central British Columbia in 1973. Webstad's grandmother gave her a shiny new orange shirt to wear on her first day of school, which she wore with pride. When she arrived at school however, her new teachers took the shirt from her, along with the rest of the clothes that she had brought. In addition to honouring Phyllis' experiences by wearing orange shirts, students will be learning the stories of Survivors, and the context of residential schools within our shared history.
"We've recognised Orange Shirt Day and its importance for a few years now and continue to uphold the tradition of honouring those children and their families that suffered as a result of residential schools," says Sarah Choo, grade six teacher and First Nations, Métis and Inuit Lead at Mills Haven Elementary. "All of us have a long way to go in our journey of reconciliation, and by honouring Orange Shirt Day we hope to take another step in the right direction."
While conversations around residential schools can be quite heavy at times, the TRC's Calls to Action emphasize the importance of students at every grade level being able to engage with the topic. To that end, Elder Wilson Bearhead will be leading the students of École Campbelltown on a journey of understanding how the legacy of the residential schools affects all Canadians, while elsewhere throughout the district, students will spend their day engaging with the topic through art, storytelling and dialogue.
Elk Island Public Schools is one of Alberta's largest school divisions, serving approximately 17,150 students in 43 schools. We are proud to be an integral part of our communities, including Sherwood Park, Fort Saskatchewan, Vegreville, Strathcona and Lamont counties and the western portion of the County of Minburn.
–30–
For more information contact:
Laura McNabb, director, Communication Services, EIPS 780-417-8204 cell 780-405-4902