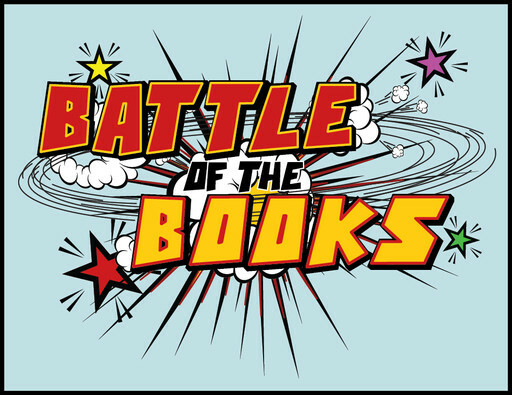 Sherwood Park, AB. — On March 18, approximately 200 students from 14 Elk Island Public Schools (EIPS) in grades 4 to 6 will go head-to-head in the fourth annual Battle of the Books competition at Fultonvale Elementary Junior High School.  Since September, those involved have been busy reading a wide range of novels and testing their knowledge for the opportunity to represent their school at this year's Battle of the Books, a division-wide literacy competition.
"We're excited to have more schools join us every year we run this competition," says Stephanie Gauchier, one of the event co-ordinators and a library technician at Glen Allan Elementary. "Being able to encourage and promote a love of reading is incredibly important to us as educators, and the Battle of the Books represents a perfect opportunity to get students excited about reading."
During this year's Battle of the Books, students in each grade will compete as a team in three question-and-answer rounds. Each round will consist of 30 questions based on six selected books the students were assigned. Each team will have 20 seconds to answer the questions using the Battle Signs. At the end of the competition, the scores of all three rounds are added together for an overall battle score. The team with the highest total will win the battle and take home the Battle of the Books Trophy.
Representatives from the media, families and community are invited to join EIPS students at this year's Battle of the Books competition. There will also be an opportunity to take photos and learn more about the program.
Event Details:
Date: March 18, 2019
Time: 10 a.m. to 12 p.m.
Location: Fultonvale Elementary Junior High School, 52029 Range Road 224 Sherwood Park
Schools Involved
Andrew School
Brentwood Elementary
Davidson Creek Elementary
École Parc Élémentaire
Fort Saskatchewan Christian
Fultonvale Elementary Junior High
Glen Allan Elementary
Mills Haven Elementary
Pine Street Elementary
SouthPointe School
Win Ferguson Elementary
Westboro Elementary
Woodbridge Farms Elementary
Wye Elementary

NOTE: Principals have the responsibility to limit media coverage only to students approved for interviews. Reporters attending the event are required to seek permission from a school EIPS representative before interviewing or photographing students. Thank you for your co-operation, and for joining us.
EIPS is one of Alberta's largest school divisions, serving approximately 17,150 students in 43 schools. We are proud to be an integral part of our communities, including Sherwood Park, Fort Saskatchewan, Vegreville, Strathcona and Lamont counties, and the western portion of the County of Minburn.
–30–
For more information contact:
Laura McNabb, Director, Communication Services, EIPS 780-417-8204 cell 780-405-4902