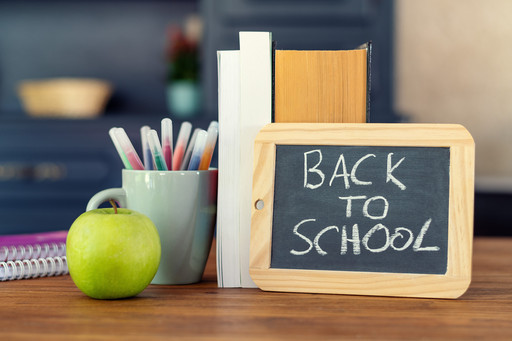 Sherwood Park, AB. — Elk Island Public Schools (EIPS) campuses will soon be buzzing with activity as thousands of students head back to school on Tuesday, September 4.
Close to 17,100 EIPS students are now getting ready to return to the Division's 43 schools. To help students and families prepare for another successful year, here are some useful tips to make a smooth transition into the upcoming 2018-19 school year:
Registration dates: Haven't registered for the 2018-19 school year yet? That's okay, there's still time. Simply complete the New Student Registration Form. For tips on filling out the form, see How to Register a New Student. Learn where your designated school is, how to register and the programs available to EIPS students.
Important Dates: The 2018-19 Division calendar is available online and includes important dates students and families should be aware of. These include school-closure dates, annual breaks, early dismissal dates and more. Find it online by visiting www.eips.ca/calendar.  
School Supplies: All school supply lists can be found by visiting each school's website. As of the 2018-19 school year, the Division has introduced standardized supply lists. Learn more at https://www.eips.ca/parents/back-to-school.
Kindergarten 2018-19: For families with children starting kindergarten this year, EIPS has put together a comprehensive "Guide to Kindergarten," an online resource offering insight on what to expect in kindergarten. Learn more at www.eips.ca/kindergarten.
Stay Connected: Want to stay up-to-date on the latest news and events taking place at your school? Make sure to subscribe to Elk Island Public Schools' (EIPS) email distribution list. If you haven't yet subscribed, visit https://www.eips.ca/contact/subscribe.
Student Transportation: To register for busing services, pay fees online or simply learn more about EIPS Student Transportation visit www.eips.ca/transportation.
Little Elk Island Adventure: EIPS is once again offering its Little Elk Island Adventure, a fun and informative program for first-time school bus riders. To book a ride, visit https://goo.gl/forms/b0svKmWAoqHRSvZs2.
Elk Island Public Schools is one of Alberta's largest school divisions, serving approximately 17,100 students in 43 schools. We are proud to be an integral part of our communities, including Sherwood Park, Fort Saskatchewan, Vegreville, Strathcona and Lamont counties, and the western portion of the County of Minburn.
–30–
For more information contact:
Laura McNabb, Director, Communication Services, EIPS 780-417-8204 cell 780-405-4902