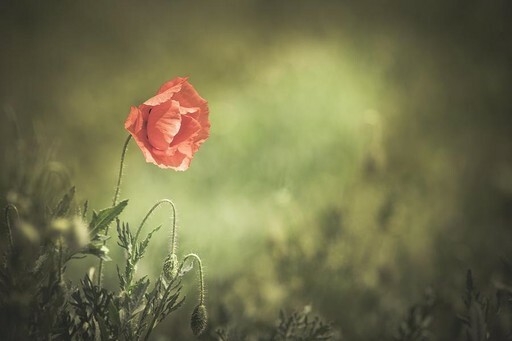 Sherwood Park, AB. — Staff and students throughout Elk Island Public Schools (EIPS) are getting ready to host Remembrance Day Ceremonies on November 8. The events will honour those who have served in the Canadian Armed Forces during times of war and peace. One day before the observances however, four schools in Fort Saskatchewan—Fort Saskatchewan Christian School, Fort Saskatchewan Elementary, Rudolph Hennig Junior High, and SouthPointe School—will be conducting a special ceremony to honour the 100th anniversary of the end of World War I.
At 11 a.m. on November 7, students from each participating school will gather at Fort Saskatchewan Municipal Cemetery alongside representatives of the Royal Canadian Legion and members of the public to honour those who have fallen in service to Canada. Students will ring bells for the fallen, one ring for each year that has passed since the end of the First World War in 1918. Following this, they will lay Canadian flags over the graves of soldiers throughout the cemetery, and lay poppies on their headstones to honour their sacrifices. "It's important to recognize them because they gave up their lives for our freedoms," says Ashlyn Blatz, a Grade 5 student at Fort Saskatchewan Christian. "Our lives wouldn't be the same without their sacrifices."
On Friday, students will reconvene back at their schools for full Remembrance Day celebrations where they will welcome special guest speakers, observe a moment of silence, and present artwork and musical performances to demonstrate what they have been learning about the importance of the day. Students from Fort Saskatchewan Christian School and Fort Saskatchewan Elementary will once again join together in celebration and will welcome Corporal Sean Ellis, retired member of the Canadian Armed Forces, who will speak to students about the proud history of Canadian veterans and the contributions they have made to our nation. "It's important for our students to know and understand the sacrifices that have been made to guarantee the rights and the freedoms that so often get taken for granted," says Dave Armbruster, the principal of Fort Saskatchewan Christian School. "We extend our thanks to Corporal Ellis for taking the time to share his experiences with our students and bringing context to the lessons they have been learning in class."
Media, families and community members are invited to attend their local school's Remembrance Day Ceremony. To learn more about start times or activities, contact your local school.
EIPS is one of Alberta's largest school divisions, serving approximately 17,400 students in 43 schools. We are proud to be an integral part of our communities, including Sherwood Park, Fort Saskatchewan, Vegreville, Strathcona and Lamont counties, and the western portion of the County of Minburn.
–30–
For more information contact:
Laura McNabb, Director, Communication Services, EIPS 780-417-8204 cell 780-405-4902