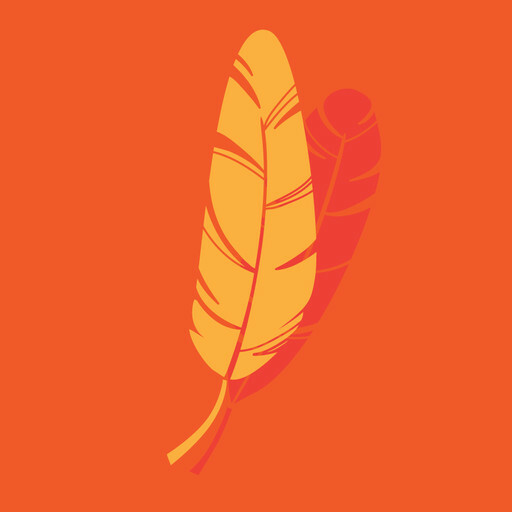 Sherwood Park, AB. — On September 30, students and staff across Elk Island Public Schools are trading in their typical school attire and proudly wearing orange, in honour of Orange Shirt Day. Celebrated annually, the day is recognized across the country and is designed to commemorate the residential school experience, acknowledge the healing journey of the survivors and their families, and commit to the ongoing process of reconciliation.
Officially launched in 2013, the Orange Shirt Day movement grew from the story of a former residential school student, Phyllis Westad, whose grandmother gave her a shiny orange shirt to wear at her new school. On her first day, the shirt was taken away and replaced with a school uniform, never to be seen again. Westad's experience of having her shirt removed is symbolic of everything that was taken from Indigenous communities as a result of the residential schools.
"A fundamental part of the journey to reconciliation is truth-telling, healing and recognizing past injustices," says Kyla Sorel, a First Nations, Métis and Inuit consultant with EIPS. "The orange shirt is a way to start that conversation with students. By telling these powerful truths, it allows us to access peoples hearts, which then helps facilitate a deeper understanding."
In addition to wearing orange, various activities are also planned throughout the Division, including guest speakers, art projects, lessons, storytelling and more. Similarly, on an ongoing basis, schools across the Division are making space for Indigenous perspectives in the curriculum—through learning from the land; traditional oral histories; the Seven Sacred Teachings of love, respect, courage, honesty, wisdom, humility and truth; Project of Heart; the Blanket Exercise; and developing relations with intergenerational residential-school survivors such as Elder Wilson Bearhead.
"Coupled with the work Elder Wilson does with students, social justice events like Orange Shirt Day help students understand our shared history and why we're talking about the need for reconciliation," says Cheryl Devin, a First Nations, Inuit and Métis consultant at EIPS. "The hope is students will have open hearts and minds to the true story of the land we share, which will then help create a society that respects the dignity and well-being of all peoples."
Media interested in interviews are invited to contact Laura McNabb, the director of Communications at EIPS (see contact information below).
Elk Island Public Schools is one of Alberta's largest school divisions, serving approximately 17,150 students in 43 schools. We are proud to be an integral part of our communities, including Sherwood Park, Fort Saskatchewan, Vegreville, Strathcona and Lamont counties and the western portion of the County of Minburn.
–30–
For more information contact:
Laura McNabb, Director, Communication Services, EIPS 780-417-8204 cell 780-405-4902