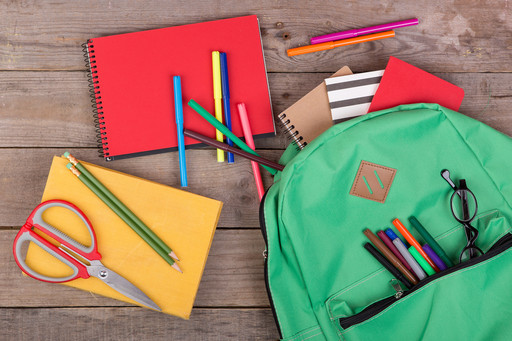 Sherwood Park, AB. — Costs of school supplies can be significant for families, particularly if more than one child is attending school. In recognition of that fact, Elk Island Public Schools (EIPS) has consulted with schools throughout the Division to create common lists of basic supplies designed to lift some of the financial burden.
In preparation for the 2018-19 school year, grade-specific lists are being provided to parents. While schools are being given some flexibility in terms of removing items, reducing amounts or specifying particular colours and brands, extra items can't be added to the lists. Should a child use up all their supplies before the end of the year, parents may be asked to purchase additional items— but the intent of the initiative is to make sure they aren't buying materials in excess of what is needed in the classroom. The list of school supplies is also being posted on individual school websites.
  
For parents who need help purchasing school supplies, there is additional help. EIPS has once again partnered with the United Way Tools for School campaign. Annually, Tools for School provides backpacks filled with necessary school supplies for students in kindergarten through Grade 12 whose families have limited resources. When classes resume, EIPS will respectfully distribute the backpacks to families. For more information about accessing the EIPS Tools for School program or for details about making a donation to the program, contact the Central Administration office at 780-464-3477.
–30–
For more information contact:
Laura McNabb, Director, Communication Services, EIPS 780-417-8204 cell 780-405-4902