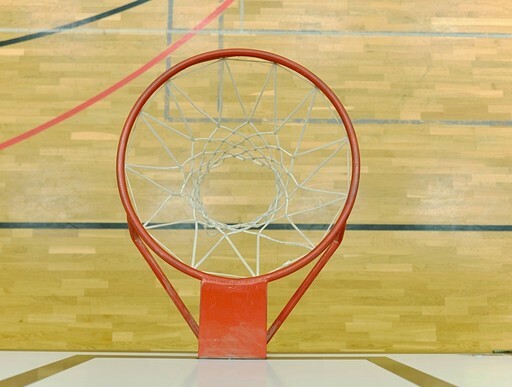 Sherwood Park, AB. — Media, families and community members are invited to join elementary students from Elk Island Public Schools (EIPS) as they go head to head during the second annual Sherwood Park Invitation 3-on-3 Basketball Tournament on April 13. "I like playing basketball with my friends at school," says Emily Hay, a Grade 5 student at Westboro Elementary. "So I'm looking forward to playing against other schools, and meeting other basketball players as well."
More than 240 students in Grade 5 and Grade 6 are expected take part in the Sherwood Park Invitation 3-on-3 Basketball Tournament—all vying for the prestigious championship title. The tournament includes both male and female categories made up of teams with five to seven players. Teams will first compete using a round-robin format, followed by a knockout round for the semi-finals and finals.
"Our students could not be more excited about the chance to represent their school and play in a real tournament," says Mike Lastiwka, the principal of Westboro Elementary and one of the tournament organizers. "Elementary students don't usually get the chance to participate in competitive team sports. This annual tournament is the perfect opportunity to give our students some early exposure to school sports and to develop their teamwork and communication skills."
Schools competing in the 2019 Sherwood Park Invitation 3-on-3 Basketball Tournament include Ardrossan Elementary, Brentwood Elementary, École Campbelltown, Davidson Creek Elementary, Fultonvale Elementary Junior High, Glen Allan Elementary, Lakeland Ridge, Mills Haven Elementary, Pine Street Elementary, Uncas Elementary, Wes Hosford Elementary, Westboro Elementary, Woodbridge Farms Elementary and Wye Elementary. The top three teams will each receive a commemorative medal while the top male team and top female team will also receive a championship title trophy to display at their school.
Event Details:
Date:               April 13, 2019
Time:               8:30 a.m. to 1 p.m.; Females grades 5-6
                        1:30 p.m. to 7 p.m.; Males grades 5-6
Location:       Lakeland Ridge; 101 Crimson Dr.; Sherwood Park
NOTE: Principals have the responsibility to limit media coverage only to students approved for interviews. Reporters attending the event are requested to receive permission from a school EIPS representative before interviewing or photographing students. Thank you for your co-operation, and for joining us.
–30–
For more information contact:
Mike Lastiwka, Principal, Westboro Elementary, 780-467-7751
Laura McNabb, Director, Communication Services, EIPS 780-417-8204 cell 780-405-4902