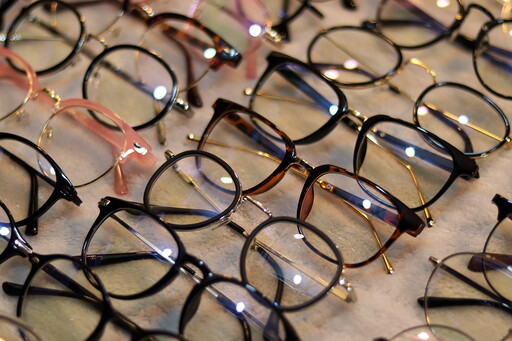 Sherwood Park, AB. — Grade 4 students at Fort Saskatchewan Elementary are undertaking their annual donation drive to bring vision to those who need it most, in partnership with the Fort Saskatchewan Lions Club. Students are gathering used eyeglasses and sunglasses from the community to donate to those in developing countries who lack access to adequate vision care. "It's important to help out and give what we can," says Morgan, a Grade 4 student at Fort Saskatchewan Elementary "We don't want people to have to live without sight when we have the ability to help them."
All glasses collected by the students will be given to the Fort Saskatchewan Lions Club, who send them to the program's headquarters in Calgary where they are cleaned and sorted. From there, the glasses are distributed to people in developing countries all around the world, in partnership with various local charitable organizations. Last year, close to 2000 pairs of glasses were collected in Fort Saskatchewan alone, and the students at Fort Saskatchewan Elementary are proud to be part of the effort.
"We want our students to get in the habit of looking for ways we can work with the community to support the needs of others," says Tracey Thompson, the literacy support teacher at Fort Saskatchewan Elementary. "They understand that not all people are as fortunate as we are in Canada when it comes to access to vision care, and they're seeing just how easy it is to get involved and start making a difference."
The school has collected thousands of pairs of glasses over the past few years, and they hope this year will be able to match the success of previous drives. Community members who want to support the students' collection efforts can bring donations of used eyeglasses and sunglasses to Fort Saskatchewan Elementary's main office at 9802 101 St., Fort Saskatchewan.
Fort Saskatchewan Elementary serves approximately 350 students in kindergarten to Grade 6 and is one of 43 schools within Elk Island Public Schools. More information about the school is available at www.fortelem.ca.
–30–
For more information contact:
Tracey Thompson, Teacher, Fort Saskatchewan Elementary, 780-998-7771
Laura McNabb, Director, Communication Services, EIPS 780-417-8204 cell 780-405-4902