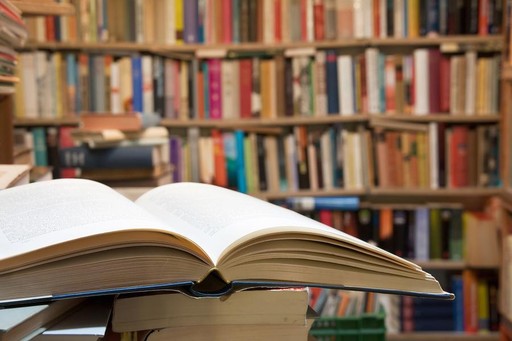 Sherwood Park, AB. — Equipping children with strong literacy skills is essential for success in school and in life. As such, Elk Island Public Schools (EIPS) is looking for enthusiastic community volunteers to help expand its Wee Read program—an early literacy program developed by the Alberta Reads Network.
The eight-week program is designed to get children in kindergarten and Grade 1 excited about reading while also strengthening their literacy foundations and school success. Once a week, volunteers will visit one of the 22 participating EIPS schools for 30 minutes throughout the eight-week program. There, they'll share their love of books by reading aloud, playing vocabulary games and offering stories about what inspired them when they were children.
Participating EIPS schools include: A.L. Horton Elementary, Andrew School, Ardrossan Elementary, Brentwood Elementary, Bruderheim School, École Parc Élémentaire, Fort Saskatchewan Elementary, Fort Saskatchewan Christian, Fultonvale Elementary Junior High, James Mowat Elementary, Lakeland Ridge, Lamont Elementary, Mills Haven Elementary, Mundare School, Pine Street Elementary, SouthPointe School, Uncas Elementary, Wes Hosford Elementary, Westboro Elementary, Win Ferguson Elementary, Woodbridge Farms Elementary and Wye Elementary.
Community members interested in being part of this fun and meaningful opportunity can contact EIPS (see contact information below) and are invited to attend the Alberta Reads training on the following dates:

Alberta Reads training sessions:
Date: October 15
Time: 6:30 p.m. to 7:30 p.m.
Location: Westboro Elementary; 1078 Strathcona Dr.; Sherwood Park

Date: October 16
Time: 4 p.m. to 5 p.m.
Location: Brentwood Elementary; 28 Heron Rd.; Sherwood Park

Date: October 17
Time: 4 p.m. to 5 p.m.
Location: A.L. Horton Elementary; 5037 – 48 Ave.; Vegreville

Date: October 17
Time: 6:30 p.m. to 7:30 p.m.
Location: SouthPointe School; 11 SouthPointe Blvd.; Fort Saskatchewan


Date: October 19
Time: 1 p.m. to 2 p.m. and 2:30 p.m. to 3:30 p.m.
Location: EIPS Central Services, boardroom; 683 Wye Rd.; Sherwood Park
EIPS is one of Alberta's largest school divisions, serving approximately 17,150 students in 43 schools. We are proud to be an integral part of our communities, including Sherwood Park, Fort Saskatchewan, Vegreville, Strathcona and Lamont counties, and the western portion of the County of Minburn.
–30–
RELATED INFORMATION:
For more information contact:
Heather Balog, literacy consultant, Supports for Students, EIPS 780-417-8167
Laura McNabb, director, Communication Services, EIPS 780-417-8204 cell 780-405-4902