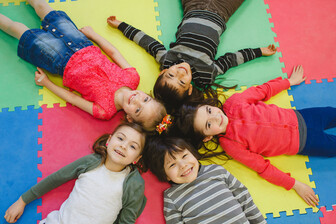 Sherwood Park, AB. — Kindergarten registration for the 2021-22 school year starts Feb. 1, 2021—open to children turning five on or before Dec. 31, 2021.
Elk Island Public Schools (EIPS) offers a wide range of meaningful early learning experiences that support each child's academic, social and emotional development. Learning takes place in literacy-rich environments where children are encouraged to explore and discover through purposeful play-based activities. Guided by dedicated and caring early childhood teachers and educational assistants, children learn through a variety of age-appropriate activities—all aimed at expanding skills in reading, mathematics, citizenship and identity, personal and social responsibility, physical skills and well-being, creative expression, and environment and community awareness.
To make the process as smooth as possible, EIPS has put together an online EIPS Kindergarten Toolkit for families. The kit includes information about registration, schedules, important dates, programming options, what to expect, eligibility, how to find your designated school, transportation and more.
NOTE: Second language and alternative Christian kindergarten programming are available to all children, regardless of where they live within EIPS—transportation fees may apply.
Register for Kindergarten. It's Easy
To register for the 2021-22 school year, simply complete the online registration form at www.eips.ca/registration/kindergarten, available starting Feb. 1, 2021.
KINDERGARTEN REGISTRATION CHECKLIST
Determine your child's designated school.
Complete the New Student Registration Form at eips.ca/registration/kindergarten.
Scan and upload all required documents: proof of name, residence, date of birth and citizenship.
Additional documents to scan, if applicable, include a Guardianship Order and Parental Custody Agreement, if restrictions on access exist.
Student Transportation
Transportation is available for kindergarten children who live within the established student transportation service area—fees may apply. EIPS also offers the Little Elk Island Adventure, a fun and informative program for first-time bus riders.
RELATED INFORMATION:
EIPS Kindergarten Toolkit 
Registration Information
Kindergarten Calendar 2021-22 
Find Your Designated School 
Kindergarten Information Nights 
Kindergarten programming 
Student Transportation 

Elk Island Public Schools is one of Alberta's largest school divisions, serving approximately 17,000 students in 43 schools. We are proud to be an integral part of our communities, including Sherwood Park, Fort Saskatchewan, Vegreville, Strathcona and Lamont counties and the western portion of the County of Minburn.
–30–
For more information contact:
Laura McNabb, Director, Communication Services, EIPS 780-417-8204 cell 780-405-4902