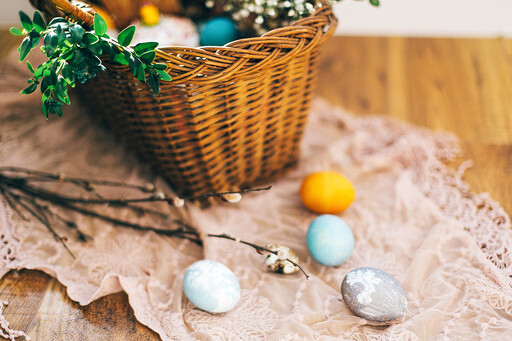 Lamont, AB. — Representatives of the media are invited to join Lamont Elementary for its annual Ukrainian Easter Breakfast on May 3.
Students in the Ukrainian option program, grades 1-6, will be partaking in a traditional Ukrainian Easter breakfast put together by many parent volunteer hands. On the menu are the traditional favourites such as boiled eggs, cottage cheese, ham, sausage, fruit, and, most exciting, homemade paska. Before the breakfast begins, each student will receive a traditional Ukrainian Easter basket—filled with student-made paska, a pysanka and a special treat—that Vegreville-based Father Matthew Drury will bless.
"The Easter Breakfast is a treasured annual tradition that brings our students, staff and parent community together in celebration," says Judy Anderson, the principal at Lamont Elementary. "It enables our students to experience the Ukrainian cultural traditions that have such deep roots in our community and learn a bit of the history behind them."
Event Details:
Date: May 3, 2019
Time: 11:30 a.m. to 1 p.m.
Location: Lamont Elementary, 4723 – 50 Ave. Lamont
Room: Activity room
NOTE: Principals have the responsibility to limit media coverage only to students approved for interviews. Reporters attending the event are requested to receive permission from a school EIPS representative before interviewing or photographing students. Thank you for your co-operation, and for joining us.


Lamont Elementary serves approximately 300 students in kindergarten to Grade 6 from the town of Lamont, the village of Chipman and surrounding rural areas.  More information about the school is available at visit www.lamontelementary.ca
–30–
For more information contact:
Judy Anderson, Principal, Lamont Elementary, 780-895-2269
Laura McNabb, Director, Communication Services, EIPS 780-417-8204 cell 780-405-4902