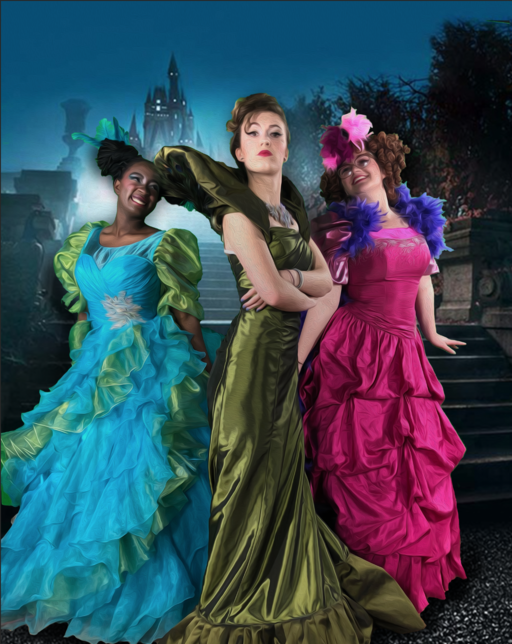 Sherwood Park, AB. — Months of hard work are paying off for students at Strathcona Christian Academy (SCA) Secondary as they get set to present Cinderella, an adaption of the Rodgers and Hammerstein musical, February 12 to February 15.
Performed by students from SCA Secondary's theatre program, Rodgers and Hammerstein's Cinderella is based on the classic fairy tale about a girl who perseveres through cruelty and dreams of a better life. Students are also performing some of the most popular scores associated with the story, such as Impossible, Stepsisters' Lament and Ten Minutes Ago.
"Our students have put in countless hours of hard work over the last few months to put this show together," says Rachelle Eggert, a theatre teacher at SCA Secondary. "We're all excited to share this classic story with the community."
Launched in 2000, SCA Secondary's theatre program offers students—in grades 7 through 12—the opportunity to develop both the artistic and technical areas of acting, through practical, hands-on learning. From character development and choreography to movement and voice to set design and stage production, students learn the foundations of acting while also building interpersonal skills and confidence. Currently, close to 50 junior high and senior high students are enrolled in the school's fine arts program, all of whom are involved in the upcoming performance of Cinderella.
"Our theatre program encourages students to pursue passions and develop skills that might be outside their comfort zones," says Eggert. "As a result, they develop important life skills and see what can be achieved through their hard work and dedication to their craft."
SCA Secondary's production is sure to entertain and delight audience members of all ages while also offering important lessons about persevering through hardship and holding onto hope—sure to be fun for the whole family.
Show times and details:
Dates: February 12-15
Times: Evening performance: 7 p.m. (doors open 40 minutes before showtime)
            Matinee performance 11:30 a.m. (doors open 40 minutes before showtime)
Place: Strathcona Christian Academy Auditorium; 1011 Clover Bar Rd.; Sherwood Park
Tickets: $10-$20, available on the SCA Secondary website.
Strathcona Christian Academy Secondary serves more than 590 students in grades 7 to 12 offering instruction with a Christian perspective. Located in Sherwood Park, the school is one of 43 schools within Elk Island Public Schools. For more information about the school visit www.scasecondary.ca.
–30–
For more information contact:
Laura McNabb, Director, Communication Services, EIPS 780-417-8204 cell 780-405-4902
Rachelle Eggert, Musical Theatre Teacher, SCA Secondary 780-464-3954