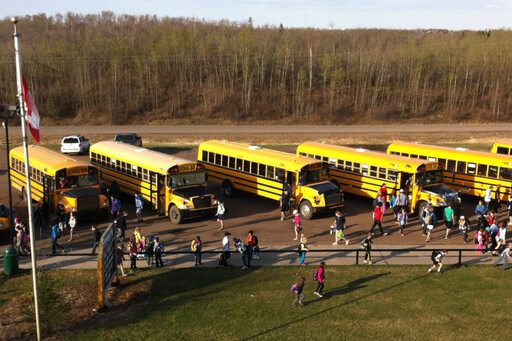 Sherwood Park, AB. — Effective March 1, 2019, new school bus operators are required to complete the Mandatory Entry Level Training (MELT), an enhanced driver training program. While all school boards support measures intended to enhance student safety, there are aspects of the new requirement that concern officials at Elk Island Public Schools (EIPS).
"EIPS already ensures all of its bus operators receive comprehensive, ongoing training—and our safety record speaks for itself," says Trina Boymook, the Board Chair for EIPS. "With the imposition of MELT, school boards are now tasked with finding additional dollars in already strained budgets to train new regular and substitute drivers."
For EIPS, that additional obligation is estimated at $77,000 annually—a cost that will likely draw from funds allocated to the classroom. The combination of a lack of funding and a small pool of already-qualified drivers could result in a provincewide driver shortage. If fewer drivers are available, EIPS will have to cut bus routes, resulting in longer bus ride times and fuller buses. As well, reliability of service may suffer when regular drivers are on leave and there aren't enough substitute drivers to call upon.
"Student safety is always our utmost priority, says Boymook. "That needn't come at a cost to classroom learning, though. As such, EIPS, in solidarity with the other members of the Alberta School Boards Association, urges the Government of Alberta to provide funding to cover the full cost of the MELT program."


EIPS is one of Alberta's largest school divisions, serving approximately 17,150  students in 43 schools. We are proud to be an integral part of our communities, including Sherwood Park, Fort Saskatchewan, Vegreville, Strathcona and Lamont counties, and the western portion of the County of Minburn. To learn more visit www.eips.ca.
–30–
For more information contact:
Laura McNabb, Director, Communication Services, EIPS 780-417-8204 cell 780-405-4902