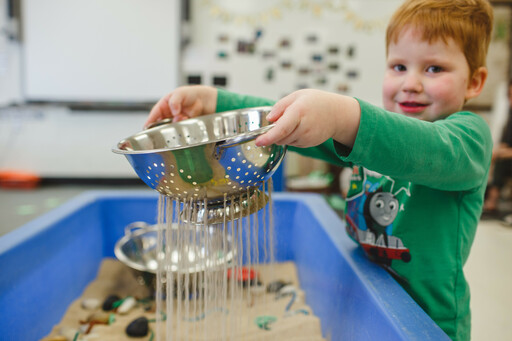 Sherwood Park, AB.— Registration for Play and Learn at School (PALS) for the 2020-21 school year is open. PALS provides early learning intervention programming for children older than 2 years 8 months and younger than 4 years 8 months, who are experiencing moderate to severe delays including speech-language or motor-skills development.
The PALS program is offered at:
Vegreville | A.L. Horton Elementary
Ardrossan | Ardrossan Elementary
Fort Saskatchewan | École Parc Élémentaire
Lamont | Lamont Elementary
Mundare | Mundare School
Sherwood Park | Pine Street Elementary
Highlights of the program include:
Play-based, active learning
Quality, early childhood programming that supports healthy child development
Certificated teachers and educational assistants
Specialized support services, including Speech Language Pathologists and Occupational/Physical Therapists
Enhanced transition planning to Kindergarten
Low child-to-adult ratios
Support for diverse learners
Family involvement opportunities
Inclusion with school activities
Ability to meet individual needs
Assistive technology for learning
Is Your Child Eligible for PALS?
Your child may already have a diagnosis that will qualify him or her. Our speech language pathologists will also complete an online screening with you and your child to determine whether a full assessment is required, once we are able to resume face-to-face assessments. For more information, and to determine your child's eligibility for the program, visit eips.ca or call 780-417-8219.
Elk Island Public Schools is one of Alberta's largest school divisions, serving approximately 17,150 students in 43 schools. We are proud to be an integral part of our communities, including Sherwood Park, Fort Saskatchewan, Vegreville, Strathcona and Lamont counties and the western portion of the County of Minburn.
–30–
FOR MORE INFORMATION CONTACT:
Laura McNabb, Director, Communication Services, EIPS 780-417-8204 cell 780-405-4902