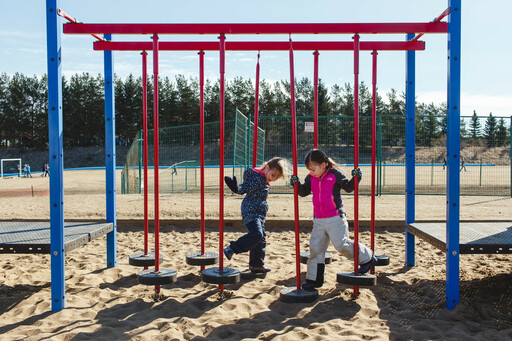 Sherwood Park, AB. — Because of the global COVID-19 pandemic and the need for heightened vigilance, Elk Island Public Schools (EIPS) is closing all school playgrounds in the communities it serves, including:
• Sherwood Park
• Strathcona County
• Fort Saskatchewan
• Lamont
• Mundare
• Andrew
• Bruderheim
• Vegreville
The Division is installing signage at each playground area, indicating it's closed to the public, and asks residents to avoid the equipment entirely. While the news is disappointing for families with young children, it's not possible for the Division to monitor social gatherings, or clean and sanitize outdoor equipment in such a way as to guarantee the transmission of the virus can't occur.
For the safety of those children, their families and the overall community, EIPS must take this step to help contain the spread of COVID-19. The public's understanding is appreciated.
Elk Island Public Schools is one of Alberta's largest school divisions, serving approximately 17,400 students in 43 schools. We are proud to be an integral part of our communities, including Sherwood Park, Fort Saskatchewan, Vegreville, Strathcona and Lamont counties, and the western portion of the County of Minburn.
–30–
FOR MORE INFORMATION CONTACT:
Laura McNabb, Director, Communication Services, 780-417-8204