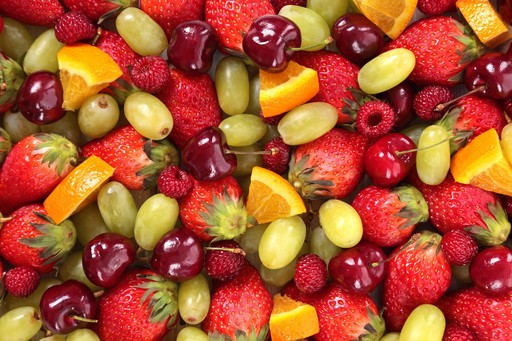 Sherwood Park, AB. — Getting students excited about making smart food choices isn't always easy, but a new partnership between Lakeland Sobeys and Brentwood Elementary aims to do exactly that. "I really like learning about eating healthy," says Isabella, a Grade 4 student at Brentwood Elementary. "When we go grocery shopping, I remind my dad about the healthy options we learn about at school."
Brentwood Elementary and Lakeland Sobeys are teaming up to deliver a new program to students called the Sobeys Snack Attack. Once a month, Sobeys provides the school with a healthy snack to feed an entire grade group. This month, the Grade 4 students are being treated to the Sobeys Snack Attack. On the menu: turkey-pepperoni bites, crackers and maple-smoked cheese. "It's all about getting students to try new foods that are healthy and taste really good," says Dave Lukawenko, one of the co-owners of Lakeland Sobeys. "We want to help encourage healthy eating habits in as many children as possible, so these initiative are important for us. And, they're paying off too. We're starting to see a trend where young people are reaching for healthier foods more and more often."
Before a grade group tries the Sobeys Snack Attack, the snacks are first delivered to students in the school's Generating Occupational, Academic and Life Skills (GOALS) class who prepare each snack. Then, students gather at a student-led assembly. The wellness group presents information about the snack and the GOAL students then serve the prepared snacks to the grade group taking part in the Sobeys Snack Attack that month. So far, the Sobeys Snack Attack is a huge hit.
"All of our students, staff and parents are enthusiastically embracing the 'snack attack,'" says Christine Romanko, the principal at Brentwood Elementary. "We have a long-standing relationship with Sobeys, which has included similar programs in the past. These programs are invaluable because they get the entire school community excited about trying new foods, particularly new fruits and vegetables. We certainly value Lakeland Sobeys' commitment to the community—and to getting kids thinking differently about the foods they eat."
The Sobeys Snack Attack is part Elk Island Public Schools' (EIPS) newly launched Administrative Procedure 164, Nutrition, a Division-wide standard for food and beverages served on EIPS school property—in cafeterias, canteens and vending machines; for hot-lunch programming; during fundraising activities; and at school-based parties and events. The new AP follows guidelines laid out in the Alberta Nutrition Guidelines for Children and Youth and encourages its schools to strive to serve foods from the Choose Most Often and Choose Sometimes categories.
The next Sobeys Snack Attack takes place at Brentwood Elementary on November 2. Members of the media are invited to attend the event to learn more about the program and EIPS' new AP 164.
Event Details: Sobeys Snack Attack
Date:              Nov. 2, 2017
Time:              9 a.m.
Location:       Brentwood Elementary gymnasium; 28 Heron Rd., Sherwood Park
Photo Ops:   Students preparing, learning about and eating healthy snacks
Brentwood Elementary serves approximately 480 students and is one of 42 schools within Elk Island Public Schools. More information about the school is available at www.brentwoodelementary.ca.


–30–
For more information contact:
Christine Romanko, principal, Brentwood Elementary, 780-464-5338
Laura McNabb, director, Communication Services, EIPS 780-417-8204 cell 780-405-4902