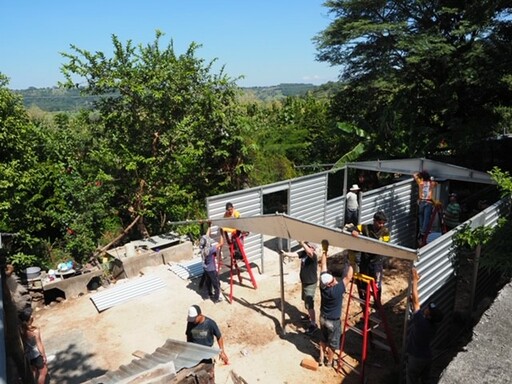 Sherwood Park, AB. — It can be hard to find ways to celebrate the holidays like we're used to, especially where holiday charity campaigns are concerned. But the students, families and staff of Strathcona Christian Academy (SCA) Secondary kept their charitable traditions strong this year with a new event, called the Great Day of Giving. So far, the school has raised over $24,000 to build homes for disadvantaged families in El Salvador. 
For the last few years, SCA Secondary has been promoting the theme of "Show Love" to students. The idea is that it's not enough to talk about love and kindness, students are called upon to demonstrate these values through their actions. Normally, around the holidays, this means going out into the community to raise money and volunteer for worthy causes. But of course, with COVID-19 safety precautions in place, a face-to-face charity initiative wasn't an option this year. So, the school decided to Show Love remotely, by partnering with an organization called Shelter Canada to raise money to build homes for families in need. 
"Initially, we set our goal at $11,400 to be able to build three homes for families in El Salvador," says Wes Merta, Assistant Principal at SCA Secondary. "That goal was surpassed by 9 a.m. on the day of our fundraiser, and the donations kept pouring in after that. I was speechless, but not quite surprised. Love and kindness are not in short supply in our community."
In addition to being worthy causes, projects like this one typically act as valuable learning experiences for students. They can see, first-hand, the dramatic effects their acts of kindness can have in the lives of others. While this is not a typical year, it was important for the school to maintain this aspect of the holidays for the Great Day of Giving, and so Shelter Canada has agreed to facilitate a livestream, allowing students to see homes they're funding and interact with the families they're helping.
On top of the homes, Shelter Canada is hiring El Salvadorian workers to complete the builds, further stimulating the local economy. "While we would all enjoy building in-person relationships, our giving is more important during these times," says Keira Scharfenberg, a Grade 9 student at SCA Secondary. "Our money can be used, not just to help give people homes, but to empower people in El Salvador to build the houses."
Strathcona Christian Academy Secondary serves approximately 600 students in grades 7 to 12 offering instruction with a Christian perspective. Located in Sherwood Park, the school is one of 43 schools within Elk Island Public Schools. For more information about the school visit www.scasecondary.ca.
–30–
For more information contact:
Laura McNabb, director, Communication Services, EIPS 780-417-8204 cell 780-405-4902