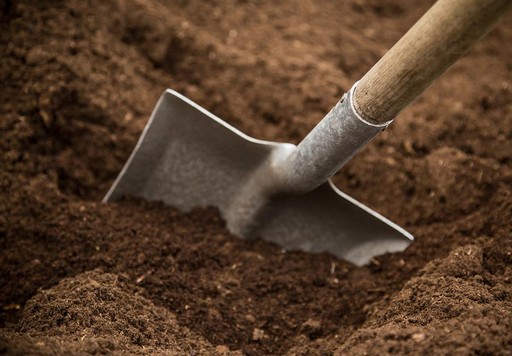 Sherwood Park, AB. — It's not every day a group of elementary students get handed shovels by their teachers and asked to dig a big hole in the ground. But that's exactly what will happen on Oct. 13, 2016.
Staff and students at École Élémentaire Ardrossan Elementary are holding a groundbreaking ceremony to mark the start of construction on École Élémentaire Ardrossan Elementary's new replacement school. The ceremony will include reflections from local dignitaries—including Trina Boymook, the Board Chair for Elk Island Public Schools (EIPS); Estefania Cortes-Vargas, the MLA for Strathcona-Sherwood Park; and Paul Smith, a councillor with Strathcona County. At the end of the event, student representatives from each grade will take their shovels and officially break the ground.
"Ardrossan is a thriving and expanding community and the replacement school is designed with exactly that in mind," says Boymook. "We are grateful for the ongoing support and funding from the province to help us build the replacement school, which will help build our students, build our community and build our future generations."
The $13.7-million replacement school, designed through a collaborative- and consultative-design process, will provide an optimal learning environment for students. Some of the exciting new features include flex space for students, a hot-lunch kitchen, a conference room, a data centre, learning commons, a student production studio, removable walls and a state-of-the-art gymnasium.
Throughout the construction phase, students will continue their classes in the current building. Once construction is complete, students will then move into the replacement school and the old building will be torn down. École Élémentaire Ardrossan Elementary's replacement school is slated to open in the winter of the 2017–2018 school year with a capacity of 650 and be expandable to accommodate up to 700 students.
"Our school community is passionate about creating an environment where 'success for all,' our school motto, serves as a foundation," says Judy Whetstone, the principal of École Élémentaire Ardrossan Elementary. "From the gymnasium to the learning commons, this new building will provide opportunities for students to discover, explore and apply new knowledge for lifelong learning."
Representatives of the media, parents and community members are invited to join École Élémentaire Ardrossan Elementary as they celebrate this special occasion. There will also be an opportunity to take photos, observe the construction site and learn more about the school and the programs it offers.
Event Details:
Date:   Oct. 13, 2016
Time:   11 a.m.—Groundbreaking Ceremony
             11:30 a.m.—Board Chair Trina Boymook, MLA Estefania Cortes-Vargas, Strathcona County councillor Paul Smith school officials and students will be available for photos and interviews
Place: École Élémentaire Ardrossan Elementary, 53131 Range Road 222, Ardrossan, AB.
NOTE: Principals have the responsibility to limit media coverage only to students approved for interviews. Reporters attending the event are requested to receive permission from a school EIPS representative before interviewing or photographing students. Thank you for your co-operation, and for joining us. 
–30–
For more information contact:
Judy Whetstone, principal, École Élémentaire Ardrossan Elementary, 780-922-2066
Laura McNabb, director, Communication Services, EIPS 780-417-8204 cell 780-405-4902