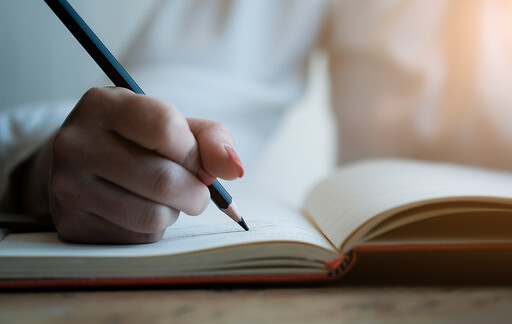 Sherwood Park, AB. — More than 400 young artists and writers will have the opportunity to master the art of storytelling at the 31st annual Young Authors' Conference on Feb. 22, 2020.
The Young Authors' Conference is a long-standing collaborative event that welcomes students from both Elk Island Public Schools (EIPS) and Elk Island Catholic Schools (EICS) for a fun-filled day of storytelling. Throughout the day, students hone their skills in writing fluency, idea generation, illustration, expression and communication. Participants are grouped into two streams—grades 4 to 6 and grades 7 to 9—and attend three breakout sessions led by professional authors and illustrators who share their knowledge, industry know-how and life lessons to both encourage and inspire students.
"Literacy is an important goal for our Division, and the power of storytelling is one of the most important engines to drive literacy," says Heather Balog, the event organizer for the Young Authors' Conference. "Year-after-year, we hear powerful feedback from past participants about the meaningfulness of the conference. In fact, many tell us they regularly refer back to their notes taken during the sessions. That's the goal of the event—to encourage storytelling and help students apply that to their everyday lives."
Highlights of the 2020 Young Authors' Conference include several returning authors and artists such as Lorna Bennett, Laura Comfort, Natasha Deen, Gary Delainey, Tyler Enfield, Rita Feutl, Joan Marie Galat, Kathy Jessup, Tamara Martin Spady, Lorna Schultz Nicholson, Karen Spafford-Fitz and Gerry Rasmussen. Additionally, a number of nationally renowned artists are also slated to present, including Mike Boldt, Sigmund Brouwer, Marty Chan, Jacqueline Guest, Gail Sidonie Sobat and Gord Steinke. And, new to this year's lineup: graphic artist Chase Kantor.
The Young Authors' Conference is an inter-division event sponsored by EIPS and EICS. Special thanks to the organizing committee, volunteers, presenters and sponsors—EIPS, EICS, Sherwood Staples and Sobeys-Nottingham. More information about the conference is available at www.eips.ca/students/yac.
Representatives of the media are invited to attend the 2020 Young Authors' Conference to learn more.
2020 Young Authors' Conference Details:
Date: Feb. 22, 2020
Time: 9 a.m. to 3 p.m.
Location: F.R. Haythorne Junior High; 300 Colwill Blvd., Sherwood Park


Elk Island Public Schools is one of Alberta's largest school divisions, serving approximately 17,400 students in 43 schools. We are proud to be an integral part of our communities, including Sherwood Park, Fort Saskatchewan, Vegreville, Strathcona and Lamont counties and the western portion of the County of Minburn. To learn more visit eips.ca.
–30–
For more information contact:
Laura McNabb, Director, Communication Services, EIPS 780-417-8204 cell 780-405-4902