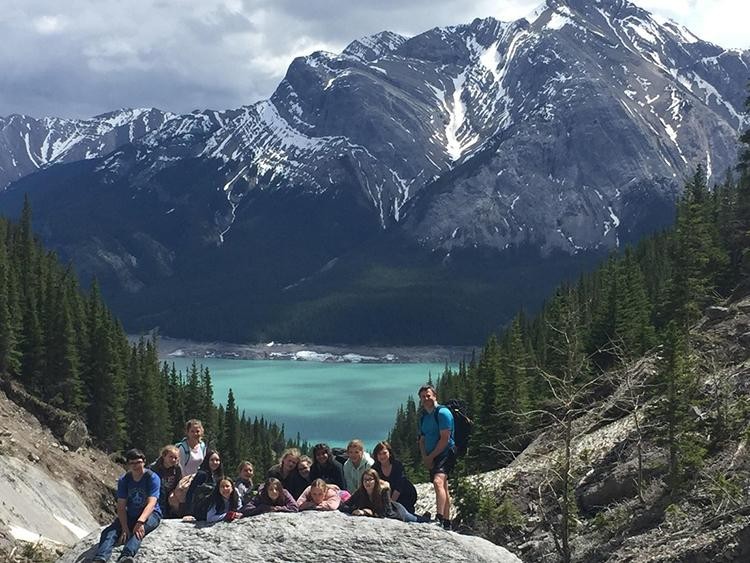 Strathcona County, AB. — For the third year in a row, Grade 9 students from Fultonvale Elementary Junior High had the opportunity to participate in an immersive French camping trip.
From May 9-11, 14 students from the school travelled to Rocky Mountain House National Historic Site to camp with their peers and learn more about French Canadian culture. Throughout the trip, students were encouraged to communicate entirely in French as a way to build their fluency and confidence with their French-language skills.
"The students surprised themselves with how much French they understood," says Amanda Homeniuk, a teacher at Fultonvale Elementary Junior High who oversees the annual trip. "Their confidence and vocabulary grew over the weekend simply because they were able to utilize their skills outside of class."
Over the course of the three days, students camped in tents, made their own French-inspired meals—including fondue and crepes—and participated in a variety of activities such as games, hikes and a scavenger hunt. A highlight: a portage race where students carried a canoe across land before completing an obstacle course on the water, mimicking a voyageur trip. It requires excellent teamwork skills and helps students connect to the history of French Canadians.
As an added bonus, students were mentored by Pierre Alexandre-Dion, a francophone and guide, who offered insight on French-Canadian heritage and traditions.
"It was a great opportunity for students to see first-hand how their French skills can benefit them," says Homeniuk. "It's not every day we get to learn traditional French culture from someone who has truly lived the experience."
Fultonvale Elementary Junior High serves more than 500 students in kindergarten to Grade 9 and is one of 42 schools within Elk Island Public Schools. More information about the school can be found by visiting www.fultonvale.ca.
PHOTO CAPTION:
Students hike through the dazzling landscape of the Rocky Mountains
–30–
For more information contact:
Amanda Homeniuk, teacher, Fultonvale Elementary Junior High 780-922-3058
Laura McNabb, director, Communication Services, EIPS 780-417-8204 cell 780-405-4902
Subscribe to our News feed by contacting EIPS Communication Services