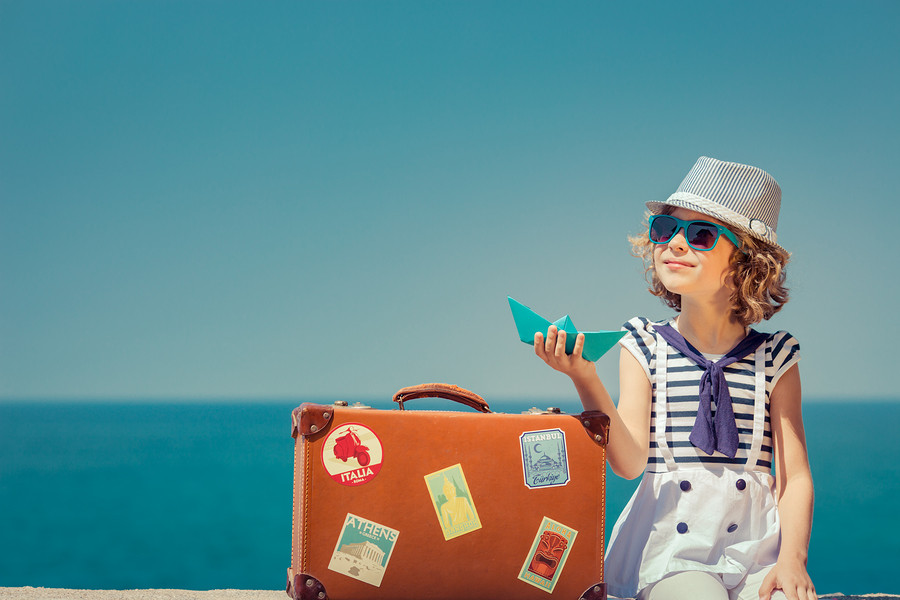 Like a ship sailing across the ocean, the destination is reached by making a thousand little course corrections. What counts is that the destination is achieved at the end

Two of my favourite times of the year are Father's Day and year end. What do either have to do with the other? Both celebrate a journey.
I had a wonderful Father's Day this year. I spent it with my wife, two sons and daughter. We didn't do anything extravagant. We simply spent time together, laughing and enjoying each other's company. For me though, it was a chance to reflect on my own children, their aspirations and the journey we've shared together. They all attended public school, graduated and have since taken different paths—from their fields of study to their career choices. What remains true for each of them: They're enjoying success in what they've chosen to do and are contributing young adults—something we all want for our children.
Ultimately, that's our goal at Elk Island Public Schools—to offer an education that meets the needs of our communities. And, it's something, I believe, we do exceptionally well. Divisionwide, we offer diverse programming and services to close to 17,150 students in both urban and rural areas—all aimed at preparing our students to be successful, productive and contributing citizens. We also have an incredibly dedicated staff group, who come to work each and every day knowing the influence they have and ensuring, in their own unique roles, our students are successful. As a result of this, we're making a positive impact on our student learning.
Admittedly, we don't do this alone. It's a responsibility we share with an amazing group of partners—our families and our students. We have countless parents and guardians who volunteer their time and offer their expertise to ensure our schools are great places to both learn and grow. Meanwhile, on a daily basis, our students come to school ready to learn and actively participate. It's through these collective efforts, learning within the Division is unfolding in student-centred environments where growth is regularly nurtured so that students thrive both in school and in life.
Like a ship sailing across the ocean, the destination is reached by making a thousand little course corrections. If each one was judged by itself, it may seem as though the journey is flawed. But, when combined it makes for success. The school year is much the same. Sometimes, it seems like we are making headway, other times maybe not. What counts is that we get to where we're going.
My hope is that as we end the year we look with pride at our children, our students and celebrate their accomplishments and a journey well done.
On behalf of all of us at Elk Island Public Schools, have a wonderful break, let it provide you safe harbour and a chance to relax and recharge in anticipation of another school year. We'll see you back at school on Sept. 4, 2018.
Mark Liguori
Superintendent