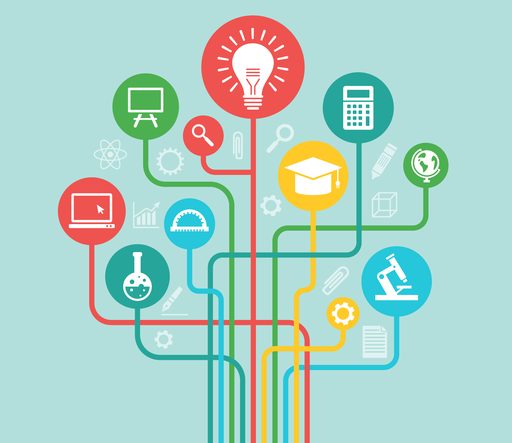 How looking at multiple data points improves student learning
Let's imagine for a moment, there's a definitive way to improve the way we educate children. A method that offers a complete picture about how a child is doing and progressing in a particular area. While there is no one exact process to achieve this, it's a topic explored during a recent Committee of School Councils (COSC) meeting—a group made up of school council chairs from Elk Island Public Schools (EIPS). Specifically, we focused on the Division's new benchmarking tools and how they are being incorporated to better student learning.
As background, EIPS launched two benchmarking tools, the Star 360 and the Math Intervention Programming Instrument (MIPI) in September. The first is a literacy assessment tool being administered to our students in grades 1-12. The latter, is a numeracy measure and is being administered to students in grades 2-10. Both are being used to help us follow students' progress, understand student learning and growth over time and offer a comprehensive look at student performance.
The thought behind implementing these tools revolves around the Division's priority to ensure for every year a child is with us, there is at least one year of growth. Some say this is a lofty goal. And, others say this should be an expectation. We believe, as a Division, for each of our students, we should have a baseline measure of how they're doing in literacy and numeracy relative to Alberta Education's Programs of Study. These benchmarking tools are one way to facilitate that objective.
Is this enough? In short, no. Diagnostic tests, or measures, are often thought of as something definitive. The fact is, while many students perform well on high-stakes, one-time measures, there are also some students who don't. Knowing this, we are using the new benchmarking tools to help start a conversation, not end one, regarding ways to continually improve student learning.
Enter triangulation, which essentially means looking at multiple data points over time to make a decision about student learning. As a Division, we look at different sources of information across many subject areas to create a complete picture—the time a child spends in school with their teacher, interim assessments, summative (tests) and formative (practice) evaluations, teacher observations, conversations and professional judgment. Collectively, these provide us with a comprehensive perspective on how a child is doing and progressing in a particular area.
By looking at all available data points, we can then see trends over time and make informed system-wide decisions. What the STAR 360 and MIPI offer are point-in-time pictures that can be use in conjunction with other information and observation to offer a more accurate portrayal of students' performance—does the data make sense? Is it what we'd expect a student to achieve? Is something wrong based on what we know over the long term?
The conversation during the COSC meeting revolved around this last point, using the data to make decisions about student learning. As this is the first year of us embarking on this benchmarking journey, we need to take our time, be cautious and not jump to conclusions. For now, we are still gathering information about how our students are doing. After another year, we'll be in a position to start to identify trends to help with our goal—continually find strategies to better the education of our students.
Mark Liguori
Superintendent