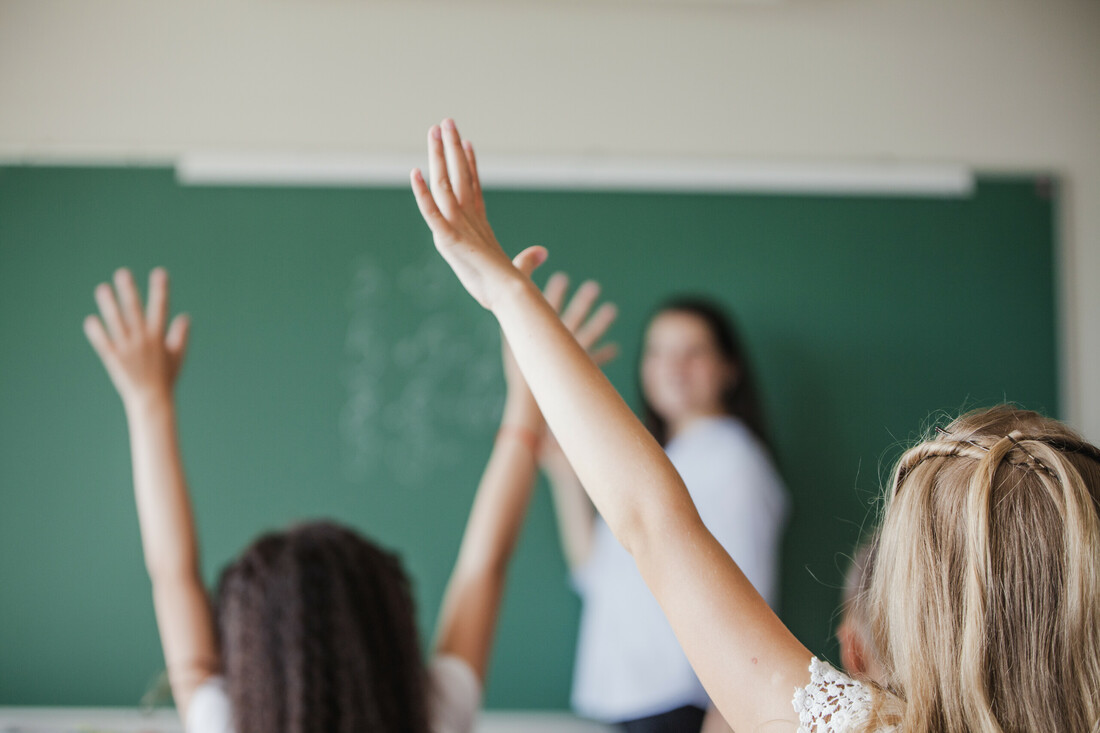 If what we're forecasting is accurate, we have to concentrate on what's important—our core work, which is teaching and learning in the classroom
I've had quite the hiatus from my blog. And, I must confess, I don't have a good excuse as to why. Sometimes though, when you have something on your mind, that's the precise time to put pen to paper.
So far, the school year is off to a good start. We have much to celebrate—engaged students, dedicated staff, and supportive families and school communities. Overall, students continue to achieve at high levels, we're making headway in areas we've identified as challenges, and our annual results indicate we're providing students with a high-quality education and opportunities to learn, grow and thrive in and out of school.
That's not to say we haven't also had our challenges. We have.
As you know, the provincial budget was delivered much later than usual—in fall 2019 as opposed to spring 2019. Provincewide, the late release created implications for education. Within EIPS, the budget revealed a shortfall of roughly $5.5 million from what was estimated in the spring. For the current school year only, the Division is accessing its operating reserves to absorb the funding gap. So, we will get through this year. And, thanks to prudent actions from both schools and central departments, students will feel little impact in the classroom in the 2019-20 school year. That said, there are clouds on the horizon.
The reality: Alberta's fiscal situation is deteriorating. The economy isn't turning around as quickly as we had hoped, and there are economic factors working against the province—capital has fled, companies have relocated, and jobs have been lost. As a result, we're starting to feel the effect in education, and in many other sectors for that matter.
As a Division, we're still waiting to find out the exact impact. For now, what we know is the province is developing a new funding framework for education and the overall education budget is frozen for the next three years. In the coming months, we'll know more. We'll learn what the new framework looks like and how the government plans to fund education for the 2020-21 school year.
While we wait, schools throughout EIPS are being proactive and planning for the next school year. Part of that planning includes conversations with families, mainly about school fees—field trips, course options, sports teams and tournaments. The outcome of these conversations will ultimately influence what schools end up charging to families. The fact is, school fees impact the programming available in a school and, to some degree, staffing. As such, it's essential these conversations take place, that they take place soon and revolve around what schools can realistically provide, given our current fiscal situation. Simply put, schools need to determine the nice-to-haves versus the need-to-haves.
Going forward, if what we're forecasting from a fiscal perspective is accurate, we have to concentrate on what's most important, what has the biggest impact on learners and our core work, which is education—teaching and learning in the classroom. Simultaneously, we have to do this in a way that ensures our finite resources—time, people and finances—are utilized well and sustainably. We will get it right. We have to. And, by doing so, we're in a position to continue to focus on teaching and learning, offer programming choices to learners and support the success of all students under our care.
Collectively, education is top of mind for all of us within the Division, and there's a lot of work to do. As such, it's crucial we engage in these hard and important conversations, at both the school level and Division level. We'll know more in a few months. When we do, we'll make sure to continue to communicate with all our families, school communities and stakeholders. That way, we can find solutions to the challenges we're facing together.
Mark Liguori
Superintendent