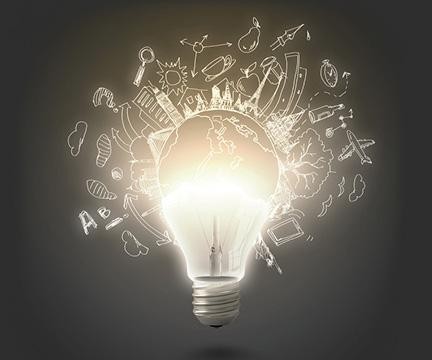 The smallest gesture can change a story and make a difference
Every now and again, we need something to break us out of our routine—something that makes us step back and take a look at the big picture. Earlier this month, I had that opportunity while attending Learning Forward 2016—a professional learning conference for educators. As always, the conference was insightful and offered a chance to connect with superintendents from around North American. Equally valuable was the time it allowed me to think more broadly about the Division and reflect on the things we're doing right. While the list is impressive, there are three divergent topics I want to focus on now.
On December 6, Education Minister David Eggen chose our own Ardrossan Junior Senior High (AJS) as the backdrop to speak to the 2015 Programme for International Student Assessments (PISA) results—an annual exam administered to 15-year-old students around the world to measure skills in reading, mathematics and science. It was a celebration on many levels, not only for Canada, but also Alberta. Canadian students scored among the highest in the world in all three areas. Meanwhile, Alberta students scored among the highest in the country in reading and science. If that wasn't enough, Eggen also highlighted the work of Rebecca Gustafson, a math teacher at AJS, who spoke about the importance of professional learning as a way to strengthen instruction and student outcomes.
As I have noted before, we need to celebrate when we do well and also be careful when we interpret results and draw conclusions. The results from the 2015 PISA also indicated a downward trend in math scores among Alberta-based students, which prompted Eggen to also announce a new government bursary program—up to $2,000 for teachers who want to further their mathematics education at the post-secondary level—aimed at improving math outcomes. It's a positive initiative that opens the door to further possibilities. Imagine what could happen if school divisions were given the monies for teachers to obtain specialization in all subject areas. Teachers, such as Gustafson, could work directly with teachers in the Division and impart their knowledge about a certain subject matter. It's a direct style of coaching that has proven to be effective and improve student outcomes.
Secondly: the work EIPS is doing around concussions. Jeffrey Orridge, who is the CFL commissioner, spoke about concussions during this year's Grey Cup week. When asked about the league's position regarding the link between the early onset of degenerative brain diseases and football, Orridge said: "The league's position is that there is no conclusive evidence at this point."
His response astonished me.
Considering what we now know about concussions and the wealth of research connecting concussions to brain injuries, Orridge's comment was like stepping back in time. Within EIPS we're developing an Administrative Procedure (AP) solely around concussions. While not all divisions have APs on the topic, we felt it was important to create one for two reasons: One, because of the large number of students we have involved in sports. And, two, the recent research indicating the adolescent brain suffers greater trauma when concussed. The goal, of course, is to promote discussions and action around concussion prevention and management. If nothing else, it should help start the conversation.
Finally, one of the keynote speakers at the Learning Forward conference was Milton Chen, the executive director emeritus at the George Lucas Educational Foundation in San Francisco. He spoke about the importance of building a learning society where the education of children and adults is given as much priority as a strong economy and national security. What he said reconfirmed the essential work we do at EIPS. Collectively, administrators, teachers, staff, families, and community member, are developing and nurturing a generation of new leaders who will ultimately be responsible for shaping the future.
Having that time to reflect is always informing and always important. As we near the end of the final month of 2016 and head into the winter break, I hope you too find that time—a chance to step back and focus on the bigger picture. Let us also remember to think about those who are struggling and to try and reach out, in big or small ways. After all, the smallest gesture can change a story and make a difference.
To each of you, I wish you a Merry Christmas and happy New Year. We'll see you all back in 2017!
Mark Liguori
Superintendent