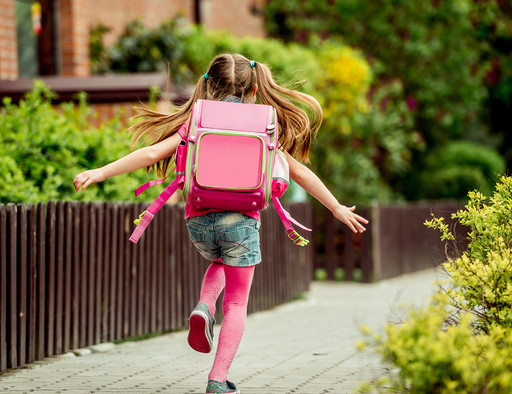 Time. It never ceases to amaze me where it goes.
It feels like just yesterday the school year was beginning. And, now we're getting ready to start another one.
For me, this is one of my favourite times of the year. There's so much excitement and optimism to go around. Our Grade 12 students just recently graduated and are now heading into a new chapter in their lives. Meanwhile our other students are getting ready for a whole new year—new grade, new friends, new teachers, new goals and new life lessons.
It's also a time to reflect on our successes. Division wide we're developing a culture of literacy. In all grades and in all our schools, literacy is now being integrated into every subject to get students reading, thinking, talking and writing about the content we teach. We've also launched two new assessment tools this year—the STAR Reading and Early Literacy and the Math Intervention Programming Instrument. The goal is two-fold: to assist teachers in identifying students in grades 1-12 who are struggling and to develop appropriate instructional strategies for those students. Overall, our students are excelling in all subjects. In fact, on provincial achievement tests and diploma exams our students continue to outperform the provincial averages in many subjects both at the standard of excellence and acceptable standard categories.
We've also made encouraging progress with our First Nation, Métis and Inuit programming. In the last year alone, the Division has established a First Nations, Métis and Inuit Centre at Salisbury Composite High; all of our staff, and many of our schools, have participated in the Blanket Exercise; and each EIPS school has established a First Nations, Métis and Inuit education lead. The result: Our students are starting to gain a deeper understanding and respect of Indigenous culture, history and traditions.
Also worthy of celebration are the many capital projects currently underway within the Division. Fultonvale Elementary Junior High has officially reopened after an extensive modernization project. In August, SouthPointe School is opening its doors to students for the first time. Construction is underway on a replacement school for École Élémentaire Ardrossan Elementary and a new K-6 school in the Davidson Creek area of Sherwood Park. Meanwhile, planning has begun on the Wye Elementary replacement school. Each of these state-of-the-art facilities will inspire educational excellence and help stimulate the minds of every person who spends time there.
The accomplishments are endless, none of which would be possible without the significant contributions of our staff, families, community members and, of course, our students. Collectively, they've given their time, their know-how and their passion to help build this Division and the impact they have is profound. I'm humbled to be part of an organization filled with so many people committed to enhancing the growth and success of all our students.
Now, with summer upon us, it's time to pause, recharge and remember all that we've achieved. Enjoy this time! Like the school year, it will go unbelievably fast.
On behalf of all of us at Elk Island Public Schools, have a wonderful break. We'll see you back at school on August 30, 2017.
Mark Liguori
Superintendent