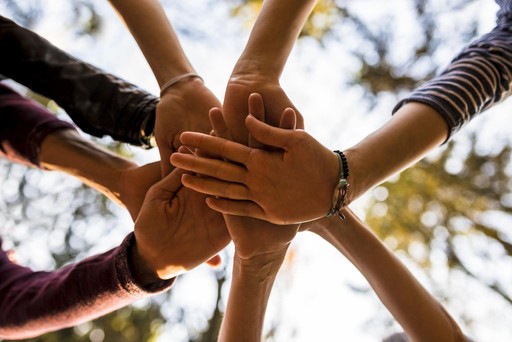 Sherwood Park, AB. — Staff and students throughout Elk Island Public Schools (EIPS) are planning a variety of activities to promote healthy relationships in connection to this year's National Bullying Awareness Week (NBAW), which takes place November 20-24.
Launched in 2002, NBAW is an annual event celebrated around the world to boost awareness among students, staff, parents and community members about bullying and ways to prevent incidents of it in their schools. Within EIPS, students and staff will spend the week discussing how to foster healthy relationships, discourage intolerances and communicate through conflict.
"Promoting welcoming, caring, respectful and safe learning spaces for our students is a key priority for the Division," says Trina Boymook, the Board Chair at EIPS. "When people feel cared for and respected, they are more apt to reach their full potential, give back to their communities and engage in healthy relationships. National Bullying Awareness Week is one of the ways we help bring attention to the importance of positive and healthy relationships in our schools and communities."
Throughout National Bullying Awareness Week, various activities are planned in schools Division wide including school assemblies, morning announcements, presentations on bullying, performances themed around building healthy relationships, lesson plans around conflict-resolution, deeds of kindness and much more. Additionally, year-round, all EIPS schools have ongoing projects and initiatives in place focused on building healthy relationships such as the Seven Habits, Random Acts of Kindness, Bucket Fillers, Leader in Me and various community-service programs.
"By working together, we have the power to change bullying behaviour and create a better and safer environment for all students," says Tracy Muth, the director of Inclusive Learning at EIPS. "That's what the week is all about, finding opportunities to teach students about healthy relationships and empowering them to stand up, work together and do the right thing. Ultimately, what we want is to support our learners in being kind and compassionate citizens—both at school and in their daily lives."
Members of the media, parents and community are invited to join EIPS students for the following NBAW events:
Wrinkled Heart Activity: A reading of The Tease Monster, by Julia Cook, followed by a powerful and visual lesson demonstrating the impact words and actions can have on other people.
Date: Nov. 22, 2017
Time: 10:15 a.m. to 10:45 a.m.
Location: École Parc Élémentaire; 9607 Sherridon Dr., Fort Saskatchewan
Compliment Chain: Every homeroom class is creating a paper chain made up of various links with a written accolade or positive comment. The chains are then being combined and hung for display by the Grade 8 leadership students.
Date: Nov. 23, 2017
Time: 9:30 a.m. to 10:25 a.m.
Location: F.R. Haythorne Junior High, 300 Colwill Blvd., Sherwood Park


EIPS is one of Alberta's largest school divisions, serving approximately 17,150 students in 42 schools. We are proud to be an integral part of our communities, including Sherwood Park, Fort Saskatchewan, Vegreville, Strathcona and Lamont counties, and the western portion of the County of Minburn.
–30–
For more information contact:
Laura McNabb, director, Communication Services, EIPS 780-417-8204 cell 780-405-4902