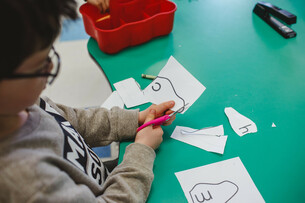 The EIPS Early Learning team has planned several upcoming sessions for current kindergarten families to help children build on the skills they're learning in our kindergarten classrooms and offer some fun activities you can participate in with your child.
We invite you to join us for any or all upcoming sessions that fit your schedule in January through March. Many sessions have both a daytime and evening option. Some sessions are designed for parents/caregivers while others are designed for kindergarteners to join in as well! Sessions will generally take place via Microsoft Teams or Zoom, and the links to join will be sent to all registered families prior to the session date.
The links to register were sent directly to all current kindergarten families or contact your school for more information.
If you have any questions about the upcoming sessions, contact Cindy Talaga, EIPS early learning consultant, at cindy.talaga@eips.ca.