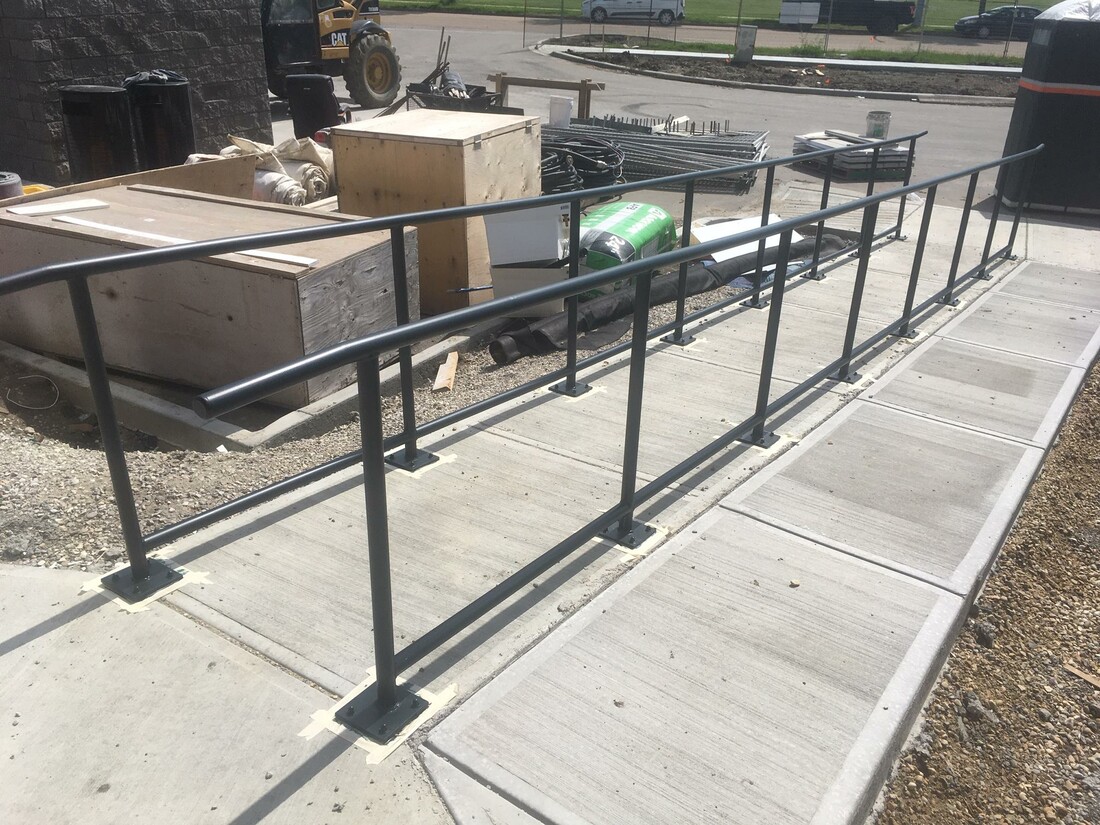 Construction update (June 21-27) for Heritage Hills Elementary:
Air balancing work is on hold, waiting for an Air Handling Unit replacement part. The LEED Flush is started.
Runtal Panel installation is complete and will be turn on this week.
Door hardware installation is near completion.
Paint touch up and deficiency work continues in the building and on the exterior. Painting in between Solar Panels and exterior handrail is complete,
Millwork deficiency works continue.
Remaining motorized shade installations scheduled for the first week of July.
The second floor Flex Space Acoustic Panel installation is scheduled for the second week of July.
The gym wood floor base installation has started and is scheduled to be complete this week.
Exterior concrete completed.
Site Grading near completion and Landscaping is scheduled to start in one week.
Garbage Enclosure installed.
Asphalt paving for the County walkway and play areas to start after completion of site grading.