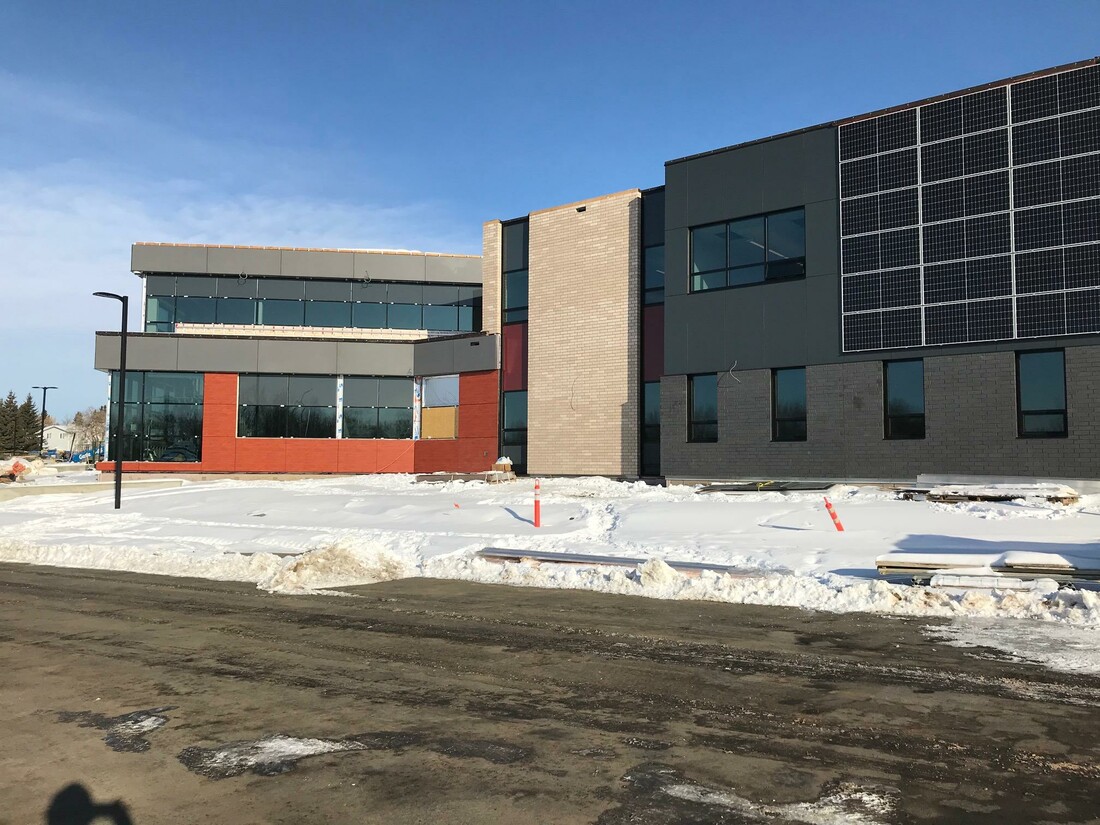 Construction update (February 23-29) for Heritage Hills Elementary:
Metal cladding is completed on all interior wall panels and is continuing on exterior works in Area 2.
Drywall framing is completed in the Learning Common. Boarding and Taping continues at the Learning Common and Area 2 high ceiling zone. 
The light fixtures in the Area 3 rooms on the main floor are almost complete.  
The main floor M&E ceiling rough-ins continue in Area 2 with HVAC, Insulation and pulling wires. The process is approximately 80 per cent complete. 
The Mechanical Room equipment and piping installation is complete. Equipment flushing is near complete. HVAC will complete their works in the Mechanical Room this week.   
The Electrical Room installations are continuing, all panels were energized. Pulling wires for power/data/security will continue on the main floor this week.
Painting is ongoing throughout the building following drywall completion.
Whiteboard and Tack Board installation on second floor classrooms has started.
Washroom Fixture installations continue on the second floor.
Glazing continues, including the installation of a glass railing bracket. The second-floor breakout room and gymnasium curtainwall glass installation has started.
The elevator installation is complete for now, until the startup processes begin.
The main floor Area 1 classroom millwork cabinet installations continue.
Flooring installation is complete on the second floor in the Area 3 corridor and are ongoing on the main floor in Area 1.
The wall tile installations continue in the main floor washrooms.
The Area 3 stairwell high ceiling works are complete. Work will begin on the Area 1 stairwell this week.