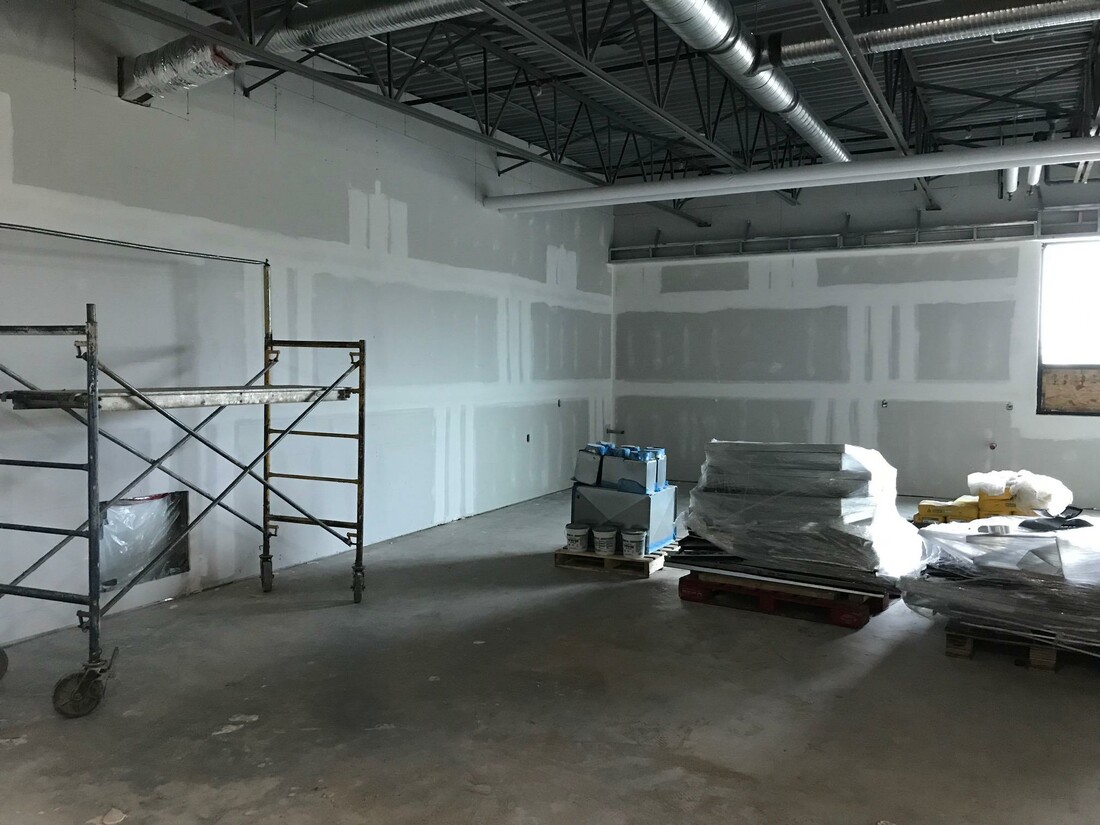 For the week of September 15 - 21, 2019: 


Tie-in to the County Park walkway is on hold waiting for design.
Spandrel Glass installation is now complete. Area 2 glazing frames are scheduled to be installed this week with glass to follow.
Interior Block Wall installation substantially completed. Exterior Areas 1 and 3 brick veneer installation continues.
Metal cladding installation completed at the Mechanical Room wall at Area 1 and started at the west walls at Area 3. The roof clerestory areas are on-going.  
Taping ongoing at Areas 1 and 3 classroom and corridor on second floor. The interior wall framing at Main Floor Area 3 is scheduled to start late this week.
First and second floor ceiling M&E rough-in continues, including piping, controls and HVAC.
M&E Stud Wall rough-in continues at main floor Area 1, and is scheduled to start boarding next week.
Mechanical Room duct works installation is ongoing.
Fire Stopping continues on both floors.
The paving base crew is on site. The proof roll and cement stabilization has been completed. The installation of the gravel base continues this week. Paving for the west parking lot is scheduled to begin mid-week.
The grading trade is cutting out the bus loop, with the proof roll scheduled to begin early this week.
Painting on the gym walls continue. The painter started priming the classroom walls in the second floor Area 1 and block filler started on the main floor.  
Construction of the concrete feature stair will continue after the podium base is cured and the engineered scaffold is on site.
The solar panel installation is scheduled to start on the gym roof in early October.
The main floor Area 1 boarding is scheduled to start this week.