My Driver, My Hero!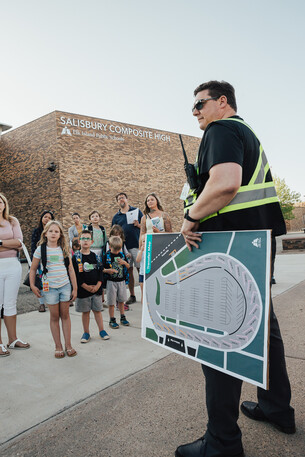 School Bus Safety Week: October 18 - 24, 2020
Schools throughout Elk Island Public Schools (EIPS) are celebrated School Bus Safety Week October 18-24. This years theme was: My Driver, My Hero! 
Students participated in the Alberta Student Transportation Advisory Council's province wide poster contest, open to students in Kindergarten to Grade 6. Each winner—one from each grade level—whose poster best illustrates the theme, My Driver, My Hero!, will receive a $25 gift card, a framed original of their poster, an engraved plaque and $100 for their classroom.
As part of School Bus Safety Week, we'd like to remind students and families all of the Division's school buses are equipped with a bus-pass scanner and GPS technology, which allow Student Transportation to better monitor and manage its 161 buses and 604 bus routes. Thanks to this technology, parents and students also have access to the Versatrans My Stop app, a mobile tool to help determine the location of a bus, projected arrival times and when a child scanned onto a bus.