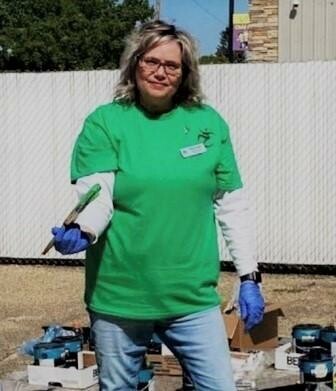 Sherwood Park, AB. — As a provider of choice in education, Elk Island Public Schools (EIPS) consistently delivers a broad range of programming options for students of varied backgrounds and interests. From specialized languages and faith-based programs to advanced academic opportunities and competitive sports, students within the Division have the chance to push past their limits and find meaningful ways to contribute to and grow their communities.
Outreach programs at EIPS provide students with alternative choices for academic success. Programming is offered at the senior high school Next Step to students in grades 8 through 12, depending on campus location. The school is a supportive and comfortable environment for students who require a non-traditional, individualized program.
Next Step programs are innovative, flexible and continuously improved to work for every student's unique situation. "I set my own pace," says Rachael Braz, a Grade 12 student at Next Step. "It means I get work done faster because I don't feel pressured to stick to a fixed schedule. I tailor and adapt my education around what's going on in my life."
Students at Next Step provide input on their program from the start—such as designing their own attendance and work completion schedules in collaboration with staff. The school ensures students have ample guidance and encouragement so they can complete their educational goals successfully.
"We design a flexible plan for student success while also meeting the expectations of learning outcomes," says Janet Clarkson, a Success Coach and Registrar at Next Step. "Our environment is rich with support—in addition to their program, we provide students with direct connections to community resources—including mental health supports, financial aid and peer support groups."
Next Step operates in three community-based locations—Sherwood Park, Fort Saskatchewan and Vegreville. Students can attend the school several ways:
As a full-time student—grades 10, 11, 12;
As a returning Grade 12 student (who recently graduated from an EIPS senior high school); or
As a shared student (who's concurrently registered at any EIPS senior high school).
Additionally, Next Step Sherwood Park offers a Summer School program for grades 9 through 12 students and a Junior High program for students in grades 8 and 9.
"From the moment students walk through our door they are greeted with respect and compassion," says Clarkson. "Whether it's our administrators, teachers or members of our support team we all have one common objective—to be cheerleaders for all our students, not just those we are involved with directly. We may be three campuses, but we're one school with a shared vision to assist students in reaching their goals."
New and returning students may apply to Next Step during the registration process beginning February 1.
"Next Step sees my potential," says Braz. "The staff there help students to be successful in their lives after high school and set us up for a bright future."
Elk Island Public Schools is one of Alberta's largest school divisions, serving approximately 17,460 students in 43 schools. We are proud to be an integral part of our communities, including Sherwood Park, Fort Saskatchewan, Vegreville, Strathcona and Lamont counties, and the western portion of the County of Minburn.
RELATED INFORMATION:
EIPS Outreach Programs
Next Step School Website
–30–
For more information contact:
Laura McNabb, Director, Communication Services, EIPS 780-417-8204 cell 780-405-4902