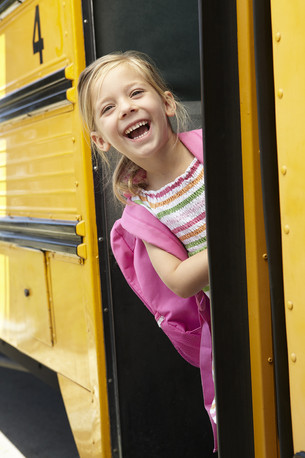 Q.  When do I need to register my child for bus service for the fall?
You can contact Student Transportation following the Spring Break to register.
Noon Busing
Q.  Is noon time busing available?
In urban Sherwood Park noon service is available although ride times ride times can range from 15 to 60 minutes in length depending on enrollment and the pick-up or drop-off location.  In Fort Saskatchewan noon bus service is only available to and from daycares.  Dayhome service is not available at noon. A fee for noon busing is applicable for ineligible students.
Q.  Is there a transfer for the noon busing? What happens at the transfer and where is it?
There is a small transfer for urban Sherwood Park noon busing behind Sherwood Park Mall. 
Students board a bus at their pick-up location and may be required to board another bus that will transport them to their designated drop off location. Kindergarten students are issued color-coded lanyards that match their corresponding bus magnet colour as another means of recognizing the correct bus.  In addition, there is a safety monitor at this site assisting students in locating their assigned bus. For more information, please view the kindergarten transfer site drone video.