General Information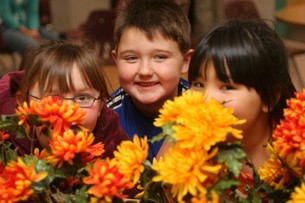 Who is Elk Island Public Schools (EIPS)?
Elk Island Public Schools is one of Alberta's largest school divisions. We provide quality education for approximately 17,000 students in 43 schools throughout Sherwood Park, Fort Saskatchewan, Strathcona County, Lamont County, and the western portion of the County of Minburn.
How large are the schools and where are they located?
The schools range in size from approximately 15 students in each of the two Hutterite Colony schools to approximately 1,175 students in a high school in Sherwood Park. By geographic area, EIPS has:
19 schools in Sherwood Park
9 schools in Fort Saskatchewan
5 in rural Strathcona County
6 in Lamont County
4 in Vegreville (County of Minburn)
How many staff members work at EIPS?
The Division employs approximately 860 full-time equivalent (FTE) teachers (certificated staff) and approximately 500 FTE classified, or non-teaching, staff.

How does EIPS compare with the province with its test scores?
Elk Island Public Schools' students exemplify a standard of educational excellence in academic achievement and participation rates on both the Diploma Exams and the Provincial Achievement Test. They consistently score well above provincial scores while maintaining high participation rates. Further information and details can be found in the EIPS Annual Education Results Report.
How can I find out where my child will attend school?
With the authority of the Education Act, EIPS has created a boundary system where students are assigned a designated school, depending on school capacity and utilization. However, there are provisions in policy for system-supported programs such as language programs. Refer to our school attendance boundary maps or find your designated school for more details.

Who is my representative on the EIPS Board of Trustees?
EIPS is governed by a Board of nine trustees representing the areas of Fort Saskatchewan (2), Sherwood Park (3), the County of Minburn (1), Strathcona County South of Wye Road (1), Strathcona County North of Wye Road (1), and Lamont County (1). As elected representatives, trustees are accountable to the public they serve. Public Board Meetings are held on the third Thursday of every month* and Trustees are available by voice mail and email. For further information and details, please visit the Board of Trustees section of our website.
*Dates subject to change, please check the posted schedule on the EIPS Board of Trustees section of our website.