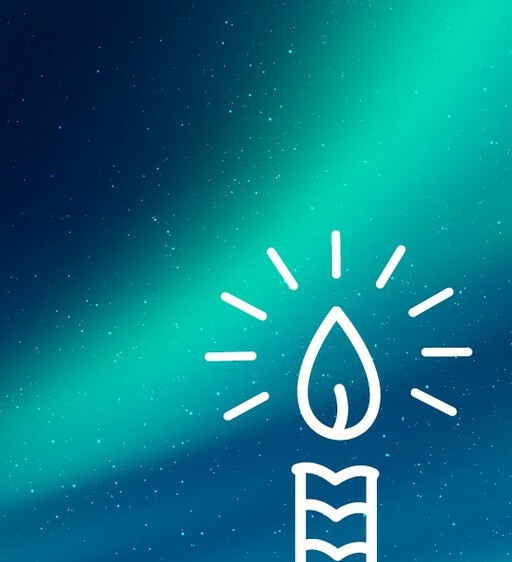 Sherwood Park, AB. — Elk Island Public Schools (EIPS) staff and students gathered together in kindness at Salisbury Composite High to celebrate the Division's first Candle Day on March 23.
Candle Day seeks to uplift the spirit of every child. Students from across the Division reflected on the truth of residential schools—a time when children weren't treated with love and respect. They shared their wisdom on how to ensure this never happens again. "The students spoke with courage on the dream of a hopeful future for everyone," says Cheryl Devin, a First Nations, Métis and Inuit education consultant at EIPS. "They created a space where those in attendance could feel cherished and protected, reinforcing their commitment to moving forward with thoughtfulness, gratitude and understanding."
Attendees also enjoyed a cupcake, courtesy of Salisbury Composite High's culinary students and staff. The goal: To capture the intent of the cupcake gifting at the Truth and Reconciliation Commission hearings in seven cities across Canada. Elder Wilson Bearhead, who attended the Edmonton hearing focused on wisdom, shared that cupcakes with candles would be brought out at the end of each event in recognition of the children at residential schools who never had a birthday, and even further, were never celebrated in any way.
As the legacy of residential schools is particularly impactful for him, Elder Bearhead wanted to create a day to celebrate the spirit of children and honour residential school survivors through the concept of birthdays and cupcakes. "Candle Day is a result of the Truth and Reconciliation Commission traveling across Turtle Island," says Elder Bearhead. "On their journey, they uncovered the truth of residential schools and other injustices toward Indigenous Peoples. We heard their story. It led us to learn and take action—the coming to life of Candle Day. Through this event, we're showing survivors that we believe you and we stand with you in the spirit of reconciliation."
The Division's First Nations, Métis and Inuit Education team collaborated with Elder Bearhead, Salisbury Composite High and seven other EIPS schools to create this year's Candle Day celebration. The seven schools included F.R. Haythorne Junior High, Davidson Creek Elementary, Heritage Hills Elementary, École Parc Élémentaire, Fort Saskatchewan Elementary, Mills Haven Elementary and Wes Hosford Elementary.
"We wanted to realize Elder Bearhead's wish of recognizing the worth of all children," says Devin. "It was also an opportunity for EIPS students to demonstrate reciprocity to Elder Bearhead and show what they have learned through his teachings—giving back with action. This is a tangible step toward reconciliation through reflection and celebration."
For more information on EIPS First Nations, Métis and Inuit education visit eips.ca.
Elk Island Public Schools is one of Alberta's largest school divisions, serving approximately 17,460 students in 43 schools. We are proud to be an integral part of our communities, including Sherwood Park, Fort Saskatchewan, Vegreville, Strathcona and Lamont counties, and the western portion of the County of Minburn.
–30–
For more information contact:
Laura McNabb, Director, Communication Services, EIPS 780-417-8204 cell 780-405-4902