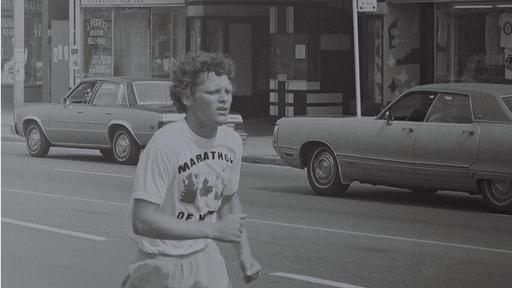 Sherwood Park, AB. — In the spirit of determination and perseverance, Elk Island Public Schools (EIPS) students and staff are lacing up for the 2022 Terry Fox School Run, taking place on September 23. EIPS schools plan to join close to 10,000 other schools and more than 3.5 million students across the country to raise awareness and funds for cancer research.

Every year, students and staff take time out of their day to run, jog or walk a set distance in the memory of Terry Fox. They also spend the month doing various fundraising activities as they learn about Fox's inspirational life. "Terry Fox remains an integral part of Canadian history," says Trina Boymook, the Board Chair of EIPS. "He's a hero that motivates students to be courageous and reminds them one person can make a big difference in the lives of millions."
EIPS schools have participated in the Terry Fox School Run since 1992. Over that time, students and staff have raised substantial money for The Terry Fox Foundation. Last year alone, EIPS schools raised more than $57,000 with the community's help. All funds raised during this year's event will go directly to the foundation to support Fox's dream of a world without cancer.
"Students continue to relate with his powerful message," says Boymook. "He's a role model that pushes them to be ambitious in their goals but maintain humility in their character. I am proud to see the Division come together again for such an honoured tradition."
Founded in 1981, the Terry Fox School Run has evolved into one of the largest fundraising events in Canada. To date, the foundation has raised more than $850 million and funded 1,300 projects on behalf of Fox's legacy. EIPS congratulates all staff, students, volunteers and community members supporting this year's Terry Fox School Run.
Elk Island Public Schools is one of Alberta's largest school divisions, serving approximately 17,125 students in 43 schools. We are proud to be an integral part of our communities, including Sherwood Park, Fort Saskatchewan, Vegreville, Strathcona and Lamont counties, and the western portion of the County of Minburn.
–30–
For more information contact:
Laura McNabb, Director, Communication Services, EIPS 780-417-8204 cell 780-405-4902