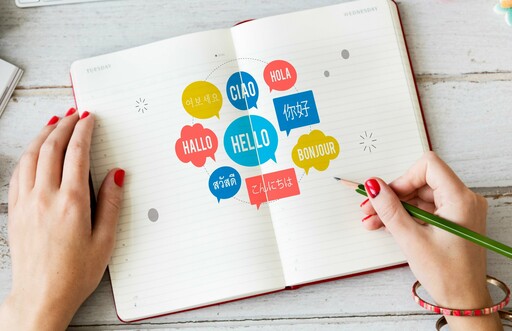 Sherwood Park, AB. — As a provider of choice in education, Elk Island Public Schools (EIPS) consistently delivers a broad range of programming options for students of varied backgrounds and interests. From specialized languages and faith-based programs to advanced academic opportunities and competitive sports, students within the Division have the chance to push past their limits and find meaningful ways to contribute to and grow their communities.
For those looking to enrich their language learning, EIPS offers two Language and Culture (LAC) programs—one in German and one in Ukrainian. The programs are offered from kindergarten through Grade 6, introducing students to another language through instruction, activities and cultural celebrations. "My dad's German," says Isla Mazurick, a Grade 4 student at Mills Haven Elementary. "So, I think it's important to learn about my culture!"
LAC programs benefit students in numerous ways. Second-language learning can improve listening skills, communication in English and test scores in other subjects, such as mathematics. These programs also promote acceptance and appreciation of other cultures and can increase student's ability to solve problems and think creatively.
"Students have a natural affinity to pick up a new language," says Pia Jampen, a German LAC teacher at Mills Haven Elementary. "When listening to songs, dialogues or short video lessons, they're often surprised at how many words they can figure out. By igniting a desire to learn languages, explore cultures and seek adventures around the world, we hope to build a foundation that helps students become open-minded, collaborative and appreciative in all their future endeavours."
Each LAC program has its own unique advantages. For example, Grade 6 students in the German LAC program take an exam to get their Sprachdiplom, an official German language certificate. Meanwhile, students in the Ukrainian LAC program learn the Cyrillic alphabet, which is a fundamental concept used in many other Slavic languages.
LAC programs are currently offered at the following locations:
German: Mills Haven Elementary
Ukrainian: A.L. Horton Elementary
In addition to LAC programs, students can learn various second languages at schools across the Division—including French, Spanish, German and Ukrainian.
"I like the Ukrainian program a lot," says Kali Schneider, a Grade 2 student at A.L. Horton Elementary. "I get to share everything I'm learning with my babas and gidos, like the days of the week! I love the songs and I'm proud to share my culture with others."
New and returning students may apply to a school offering an LAC program during the registration process beginning February 1.
Elk Island Public Schools is one of Alberta's largest school divisions, serving approximately 17,460 students in 43 schools. We are proud to be an integral part of our communities, including Sherwood Park, Fort Saskatchewan, Vegreville, Strathcona and Lamont counties, and the western portion of the County of Minburn.
RELATED INFORMATION:
German Language and Culture Program
Ukrainian Language and Culture Program
EIPS Language Programs
–30–
For more information contact:
Laura McNabb, Director, Communication Services, EIPS 780-417-8204 cell 780-405-4902