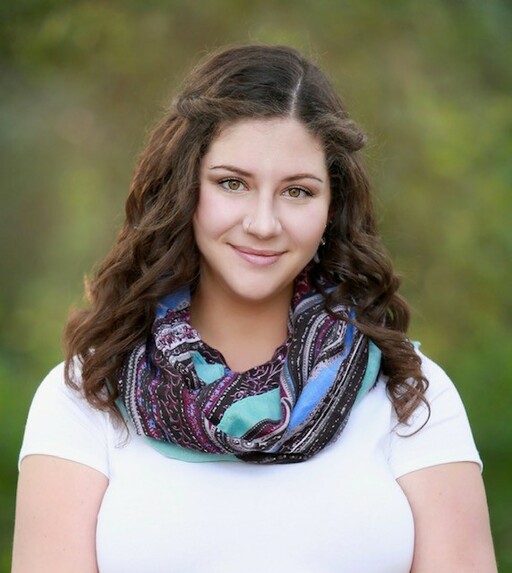 Sherwood Park, AB. — World Teachers' Day, recognized every year on October 5, provides Elk Island Public Schools (EIPS) with an opportunity to celebrate the hard work and dedication of the Division's teachers, both in terms of the instructional work they do, and the hidden roles they play in the lives of their students—advisor, friend, advocate and countless others. For Samantha Skelton, a Grade 3 teacher at École Campbelltown, these are all roles she performs for students in her class, and she's seen the difference they can make.
Skelton started working as a teacher five years ago. But, her passion for education has been with her for as long as she can remember. "I never thought of doing anything else," she says. "It's in my blood. Everyone in my family is a teacher, including my grandma, mom and now me. Even though my mom encouraged me to follow my own path, it never occurred to me that I would be doing anything else."
While family influence is powerful, Skelton also remembers many teachers who left an impression on her as a student attending EIPS. Collectively, they set an example of the kind of teacher she one day hoped to be. "The teachers that stick with me were the ones who taught from their hearts, not just the curriculum," she says. "They tried to get to know their students, to be with them on their good days and bad days, and to support them through every aspect of their learning–classroom learning, but also learning to navigate friendship, problems, anxiety, or whatever else."
Skelton tries to incorporate those lessons into her own career, reminding herself that even when students have bad days, they're not trying to be difficult. Often, they just need help. "Kids project their baggage out into the world and hope someone will be there to catch them," she says. "That's where I can make the biggest difference, by supporting them in those moments. The thought I can be someone's dose of normalcy during an otherwise chaotic time is something that really motivates me."
As a teacher of five years, Skelton is relatively early on in her career, but already, she's seen the effect a caring teacher can make on students. "I'm at a point in my career where I'm starting to run into old students who have moved on from our school. When they see me, they light up. They're so happy to see me, and I feel the same way. Students are in school to learn, yes, but sometimes they just need adults in their lives who are there to support them and help them through difficult times."
From everyone at EIPS, Happy World Teachers' Day. And, thank you to all Division teachers for your dedication, hard work and commitment to guiding and educating students through their kindergarten to Grade 12 years.
Elk Island Public Schools is one of Alberta's largest school divisions, serving approximately 17,000 students in 43 schools. We are proud to be an integral part of our communities, including Sherwood Park, Fort Saskatchewan, Vegreville, Strathcona and Lamont counties and the western portion of the County of Minburn.
–30–
For more information contact:
Laura McNabb, Director, Communication Services, EIPS 780-417-8204 cell 780-405-4902